Get to Know...
My favourite vacation was...
San Sebastian in Spain. If you are a foodie then you know what I mean! My second favourite trip was driving from Toronto to California. We followed the old Route 66 and visited all of the tourist spots along the way.
My dream home would be...
I just moved into my dream home this summer. My wife and I left our lovely home in Toronto and moved out to a beautifully built home in the Niagara area. We finally have a garage and grass. We couldn't be happier!
My ideal weekend is...
Put the coffee on and watch the English Premier league on Saturday and on Sunday, get up early for a bike ride to explore
Niagara's beautiful scenery.
One day I'd like to...
Retire and buy a winter home in Palm Springs. It really is a special place.
A fun fact about me...
I broke both wrists at the same time dunking a basketball. If you ask I'll tell you how it happened. Oh and yes, I could dunk
a basketball back in my prime!
My favourite thing to do in Niagara...
Cycling around the area. There are many different scenic routes to discover. If you prefer to stick to a path on your bike the Niagara Parkway is perfect.
If I had a theme song it would be...
"Life's what you make it" – Talk Talk
Lloyd joins McGarr Realty with many years of sales experience, most notably working for 20 years at
Maple Leaf Sports & Entertainment, where he was Director of Executive Suite Sales.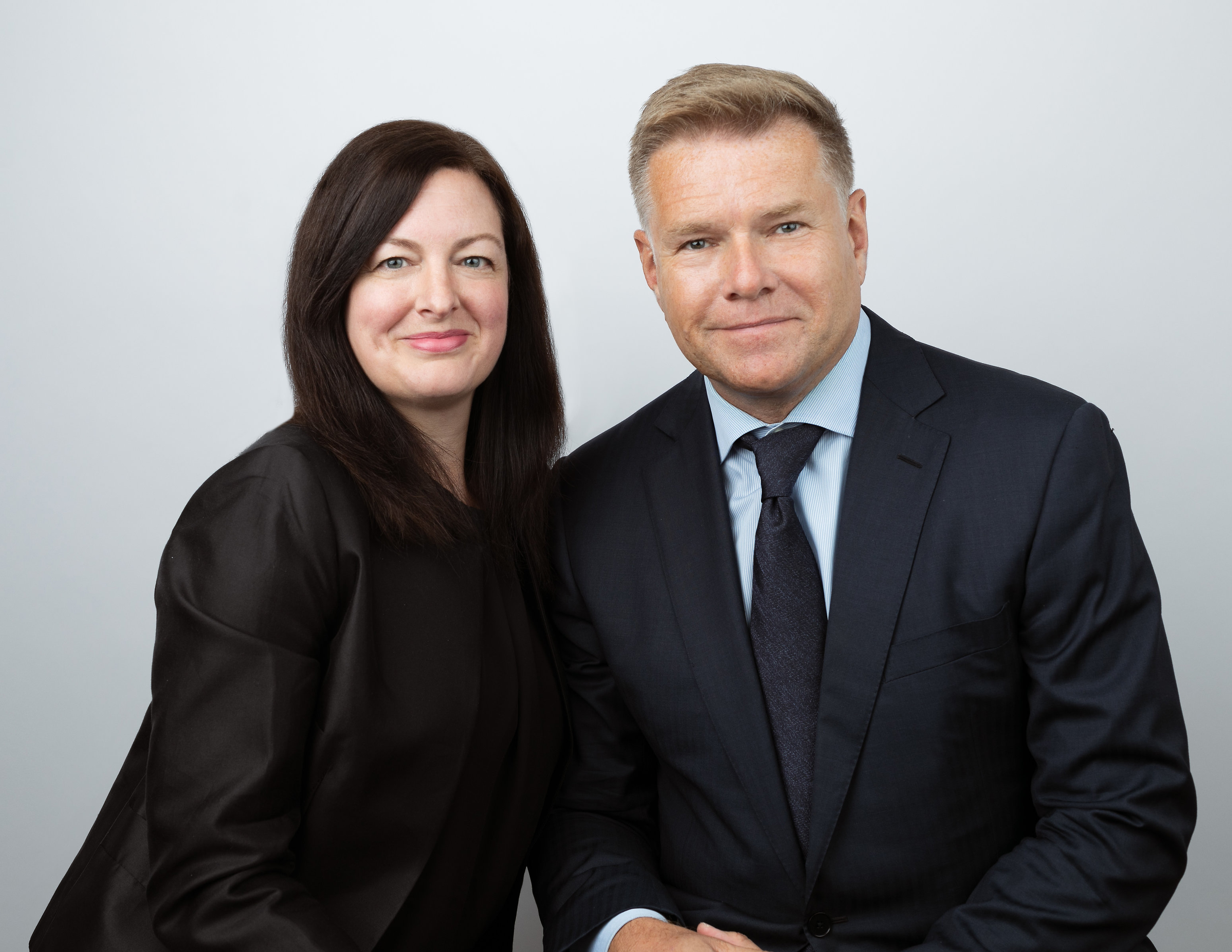 Working at MLSE, Lloyd had the pleasure of meeting some extraordinary clients. For him, the best part of the job was meeting and learning about people's personal stories and understanding what makes them tick. Lloyd believes that business is personal as it always comes down to people and relationships. It's this belief that led him into real estate, as it doesn't get more personal than selling or buying a home. He and his partner, Stephanie, recently experienced this first-hand by selling their home in Toronto and purchasing a property in Niagara.
Lloyd and Stephanie decided to make this major life change about a year ago when they were on their bucket list road trip from Toronto to California (with their French bulldog). They have been a great team in life for 22 years and wanted to partner together in real estate to offer clients their genuine approach to sales, service, negotiations, marketing and communications.
Lloyd Oliver and Stephanie Petroff are excited to join the McGarr Realty team and they look forward to using their collective skills to assist clients across the region in their real estate journey, whether they are looking to purchase their first home, to downsize, to find an investment property or a vacation spot to visit on weekends.