Get to Know...
A fun fact about me is...
I have had various positions at McGarr Realty - starting from a co-op student
to an Administrative Assistant then into Marketing, and now as your REALTOR®.
My favourite vacation was…
Visiting the Wonders of the World including the Pyramids in Egypt and Taj Mahal in India.
The accomplishment I'm most proud of is...
Being a part of a successful Brokerage for 10 years and counting.
Aside from Real Estate, I am extremely passionate about...
My family. I love travelling together and making fond memories.
My dream home would be...
A modern new build on the water!
Hello! Bonjour! Salaams!
My journey with McGarr Realty started in 2009 as a young co-op student from High School. Shortly after, I was hired as an Administrative Assistant and I didn't stop learning from there. A few years later, I became the Head of Advertising and Creative Director and was put to test on many tight deadlines and high standards. Throughout these 10 years of working for many successful professionals, I have gained an incredible amount of experience and knowledge in this ever-changing industry.
I am very excited to start this new career with my sister and business partner, Khadija Al-Harazi, who ironically also joined McGarr Realty at the age of 16.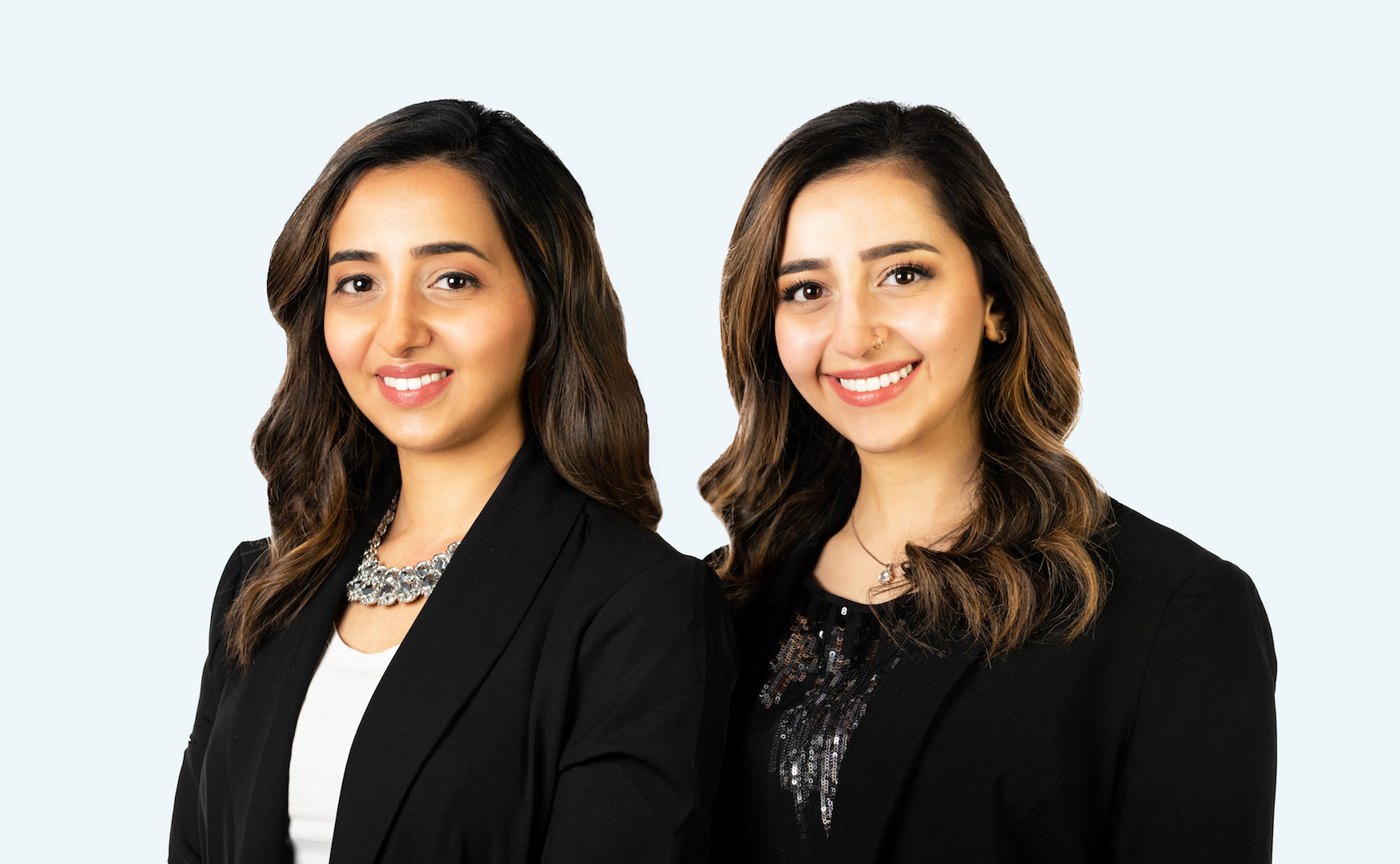 Working together allows us to offer you an exceptional level of service. We are a dedicated, full-time team who will walk you through every step of this exciting (and sometimes stressful) journey. The two of us bring honesty, passion, and genuine care and respect to our clients. For "two for the price of one", rest assured, we will make sure your transaction goes as smoothly as possible with prompt communication all hours of the day.
Being life-long residents of Niagara, we can proudly say that we know this beautiful Region very well. If you have any questions about the market, your home or our services, please don't hesitate to ask. We look forward to connecting with you soon and getting one step closer to your next journey!
A & K
Testimonials
"I wanted to sell my condo in Hamilton so I called the "Real Estate Sisters" Amina & Khadija Al-Harazi. I briefly gave them the location and few details of the condo. They came to my house, heard me again and went through the selling procedure step by step. I was impressed.
On June 2nd, 2020 I signed the agreement and the condo was sold on my birthday - June 6, 2020. Within 4 days! And over asking price!
Bravo to Amina & Khadija and to McGarr Realty."
- Mr. Hamdani