Get to Know...
The accomplishment I'm most proud of is…
How far I've come in my career. I joined McGarr Realty when I was 16 years old.
With years of practice and dedication, it's gotten me where I am today!
Aside from real estate, I am extremely passionate about…
Living a healthy lifestyle and all things beauty.
My ideal weekend is…
Spending time with family and friends, hosting an Open House
and meeting new people, and going to the gym.
My favourite vacation was…
Each vacation has been special in its own way but our family cruise in 2014 is
definitely one of the tops on my list. We went on Royal Caribbean's Oasis of the Seas.
Amazing weather, great entertainment, and endless food choices!
One day I'd like to…
Travel to more countries and experience the different cultures each place has to offer.

Hi, I'm Khadija (Ka-dee-ja). Welcome to my page!

I started working as an Administrative Assistant at McGarr Realty in 2013. It was quickly evident that Real Estate is my passion and something I'm motivated to grow and succeed in. Spending many years at this fast-paced Brokerage has gained me a tremendous amount of experience with handling a high volume of phone calls, paperwork, and emails. At only 16 years old, my position showed me the life of a REALTOR® before even becoming one, and it assisted me in becoming the hardworking, organized, and personable individual that I am today.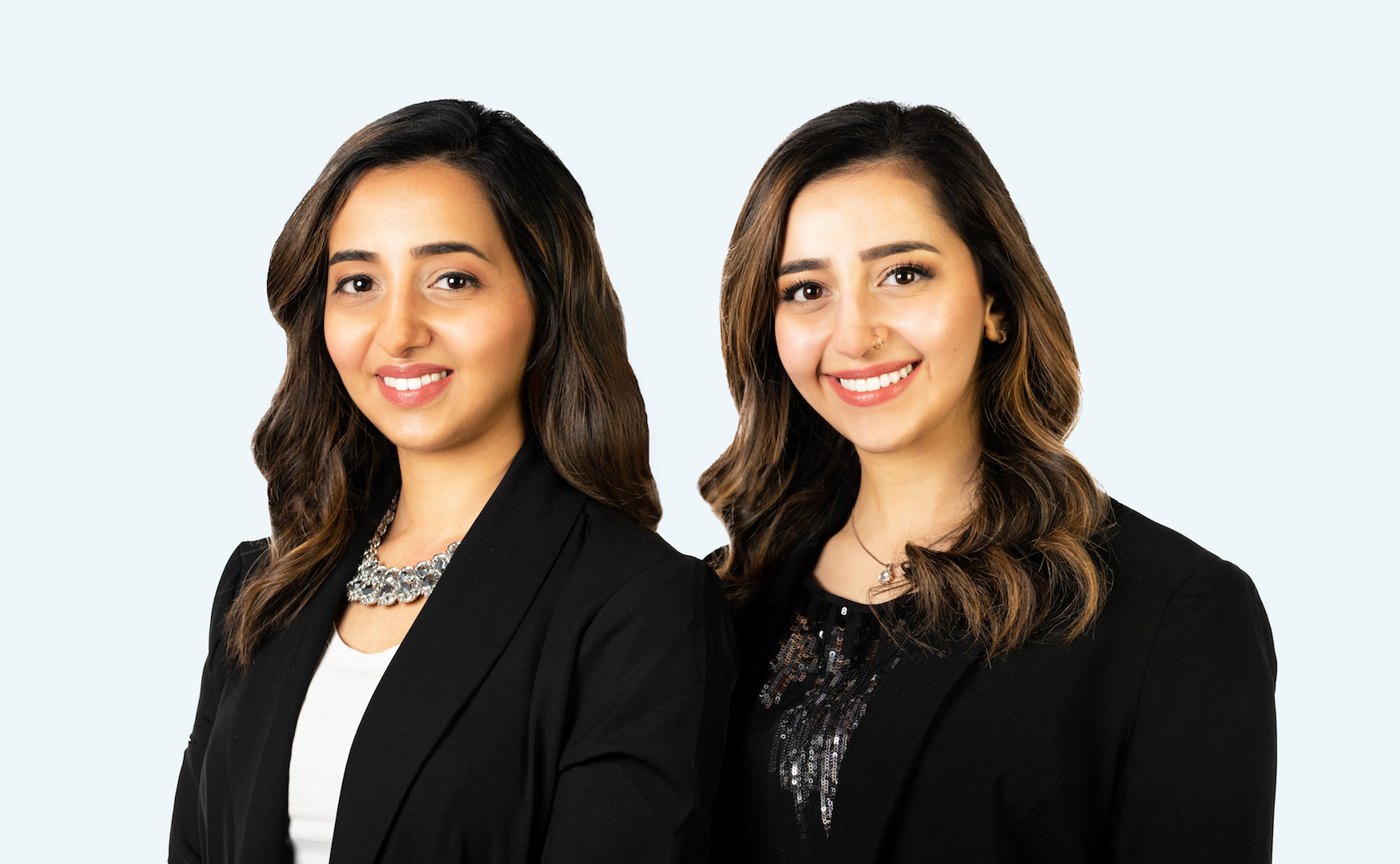 I'm fortunate to work with my sister and business partner, Amina Al-Harazi. We are a dedicated team who will walk you through every step of this exciting (and sometimes stressful) journey. The two of us bring honesty, attention to detail, and great customer service skills to the table. For "two for the price of one", rest assured, we will make sure your transaction is handled as smoothly as possible with prompt and professional communication all hours of the day.
Being life-long residents of Niagara, we can proudly say that we know this beautiful Region very well. If you have any questions about the market, your home or our services, please don't hesitate to ask. We look forward to connecting with you soon and getting one step closer to your next journey!
A & K
Testimonials
"I wanted to sell my condo in Hamilton so I called the "Real Estate Sisters" Amina & Khadija Al-Harazi. I briefly gave them the location and few details of the condo. They came to my house, heard me again and went through the selling procedure step by step. I was impressed. On June 2nd, 2020 I signed the agreement and the condo was sold on my birthday - June 6, 2020. Within 4 days! And over asking price! Bravo to Amina & Khadija and to McGarr Realty." - Mr. Hamdani