Tracker for the Niagara Real Estate Market.
Thank-you for visiting this page. We have assembled this information in an effort to keep you informed with the most recent and relevant.
Well, here we are reviewing the month of gratefulness, but at the same time, the month where we actually enjoy drama and a good scare! On that note, we think the media has really used that to their advantage and put the fear in many in reference to interest rates rising and how the market is responding, but we think we can all see not only the silver lining to where we are at, but can keep in mind the strength of the real estate market consistently over time.
So, when we are looking at where we are at comparatively year over year for October 2022 vs 2021 for the region, we will see a bit of a dip in average sale price, just over 7%, an increase in new listings, a drop in number of sales and everything is taking longer to sell….pretty consistently across each municipality. We think that is no surprise to anyone. However, this is only the second month that the sale price is down and we think we have to keep a solid perspective on really where we are at. Interest rates hikes after a general record low in 2020 a necessary evil to exorbitant activity in the early part of the year.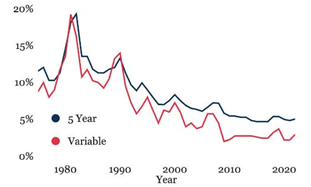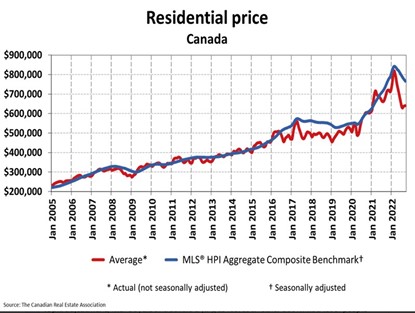 If we look at mortgage rates and sales prices in Canada in general over the long term, it paints a very, very, very clear picture of why real estate continues to be a valuable investment.
We definitely have seen a bit of a pick-up in activity and a more positive vibe as of the last couple of weeks and we feel very confident that will continue as consumer confidence builds despite the rate hikes and other factors that affect the market on a national and global level. Possibly the usual slowdown over the holidays and into a strong market for next year.
There are a few things for you to know:
The data is supplied from the Niagara Association of REALTORS®

Behind every statistic is a story and further information. For example, the average sale prices can be impacted as a result of reduced sales volume.

The information below is being pulled on a daily basis so it will change as we move through the spring.

To get a closer look at anything regarding the Niagara real estate market, reach out to one of our team to discuss further.

The info below is segmented by the Region and then 10 municipalities with each graph titled to provide context. Scroll down to find your city.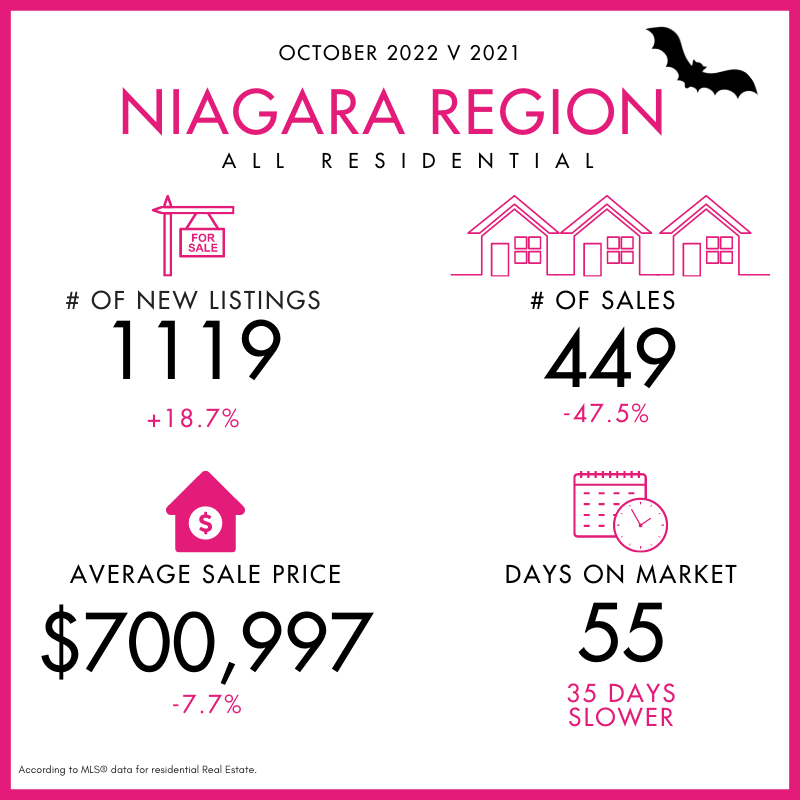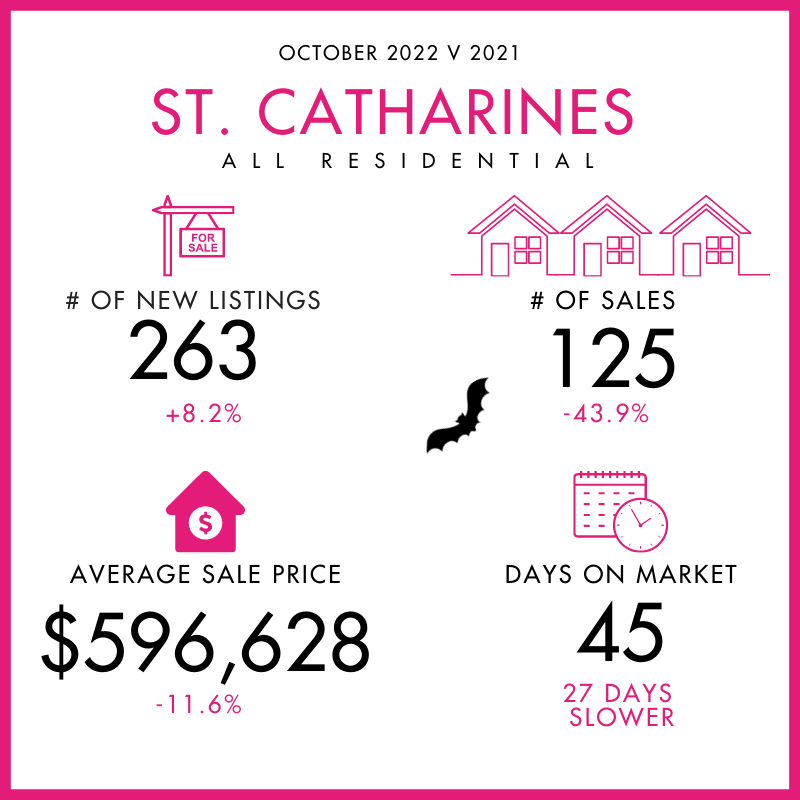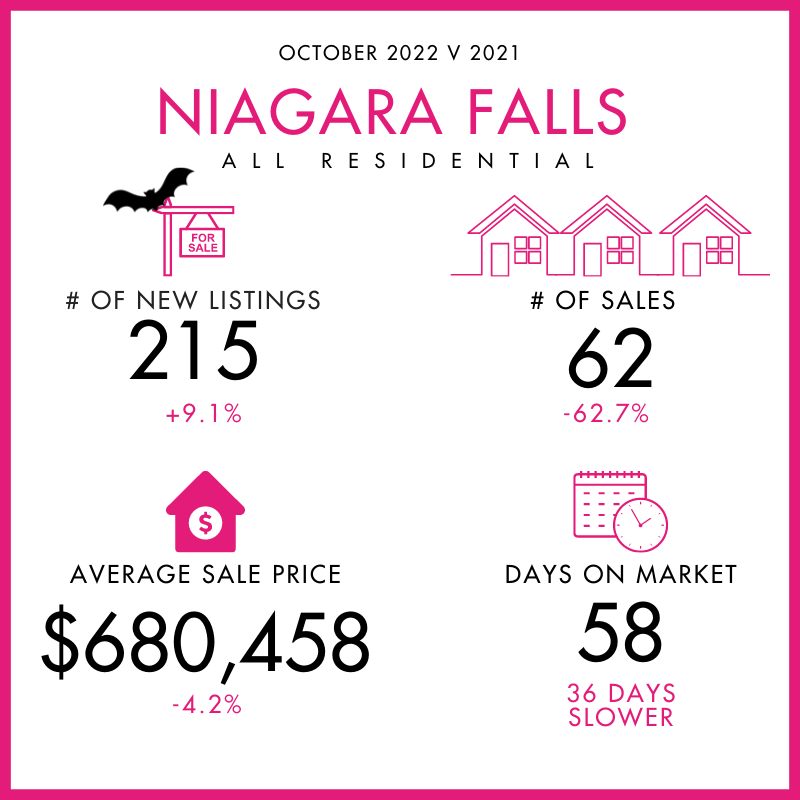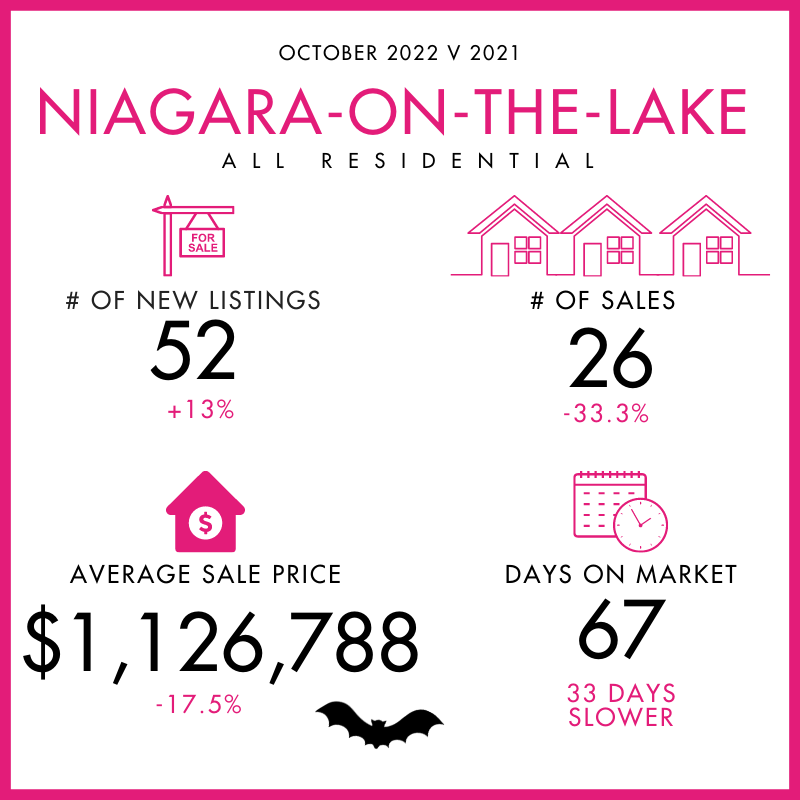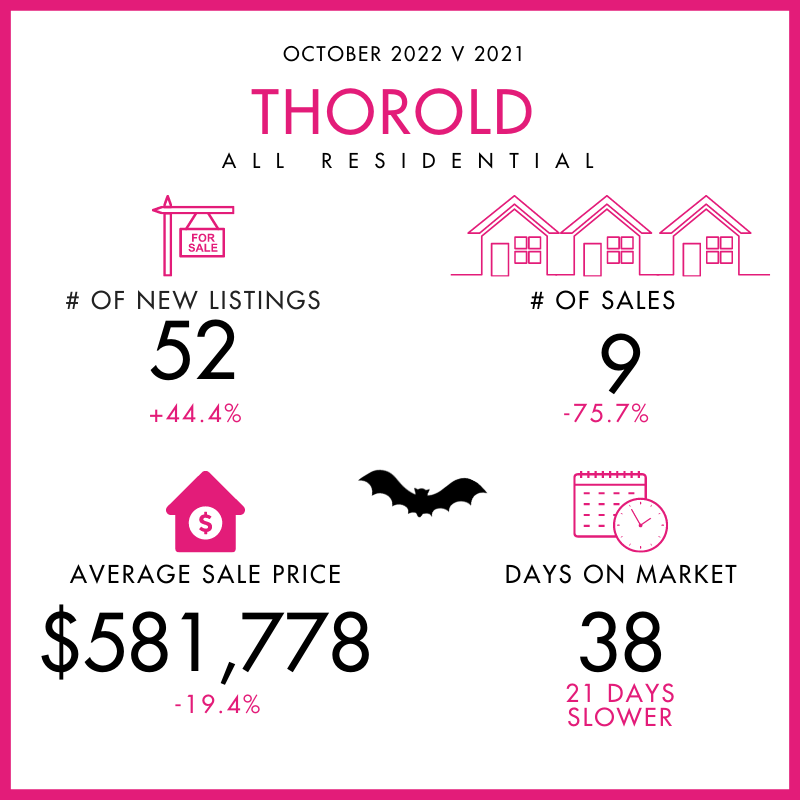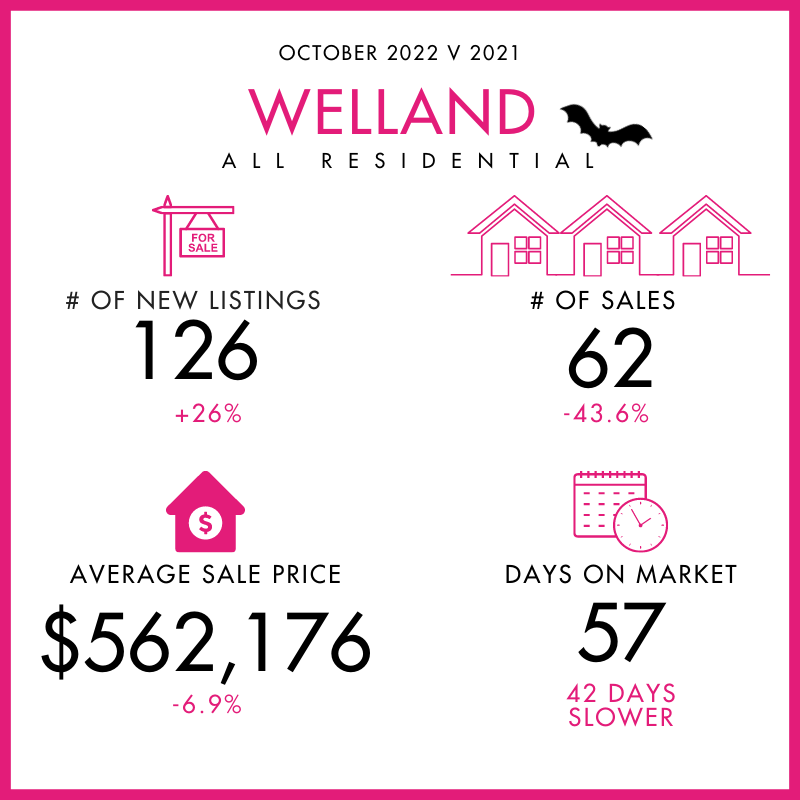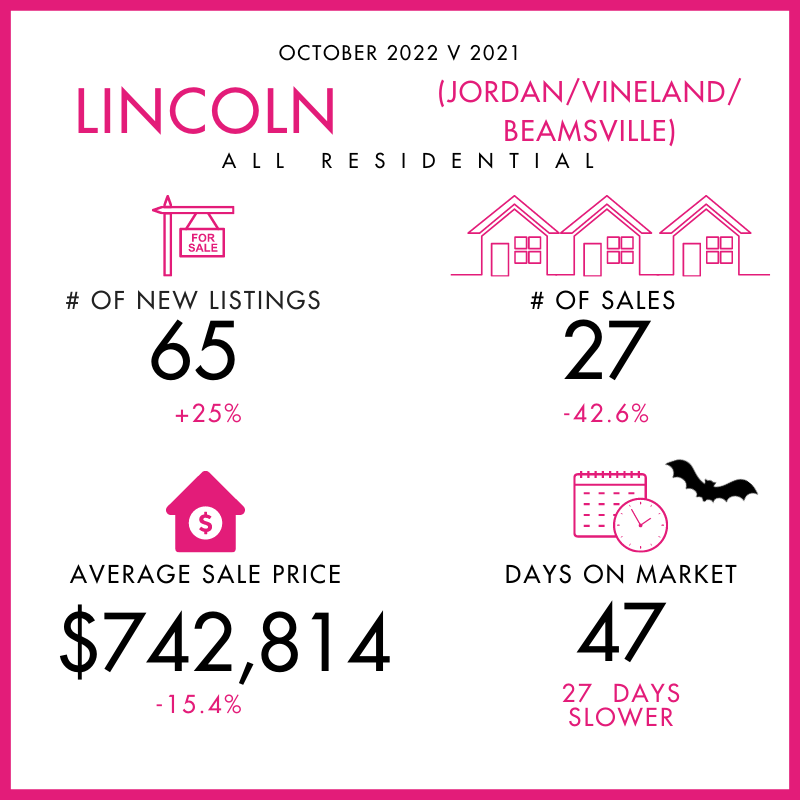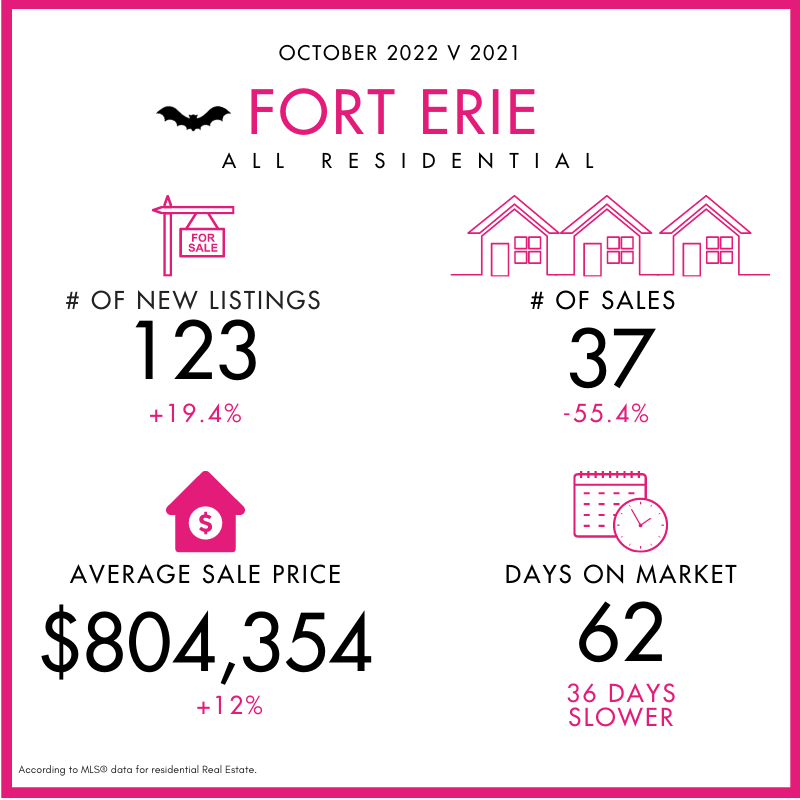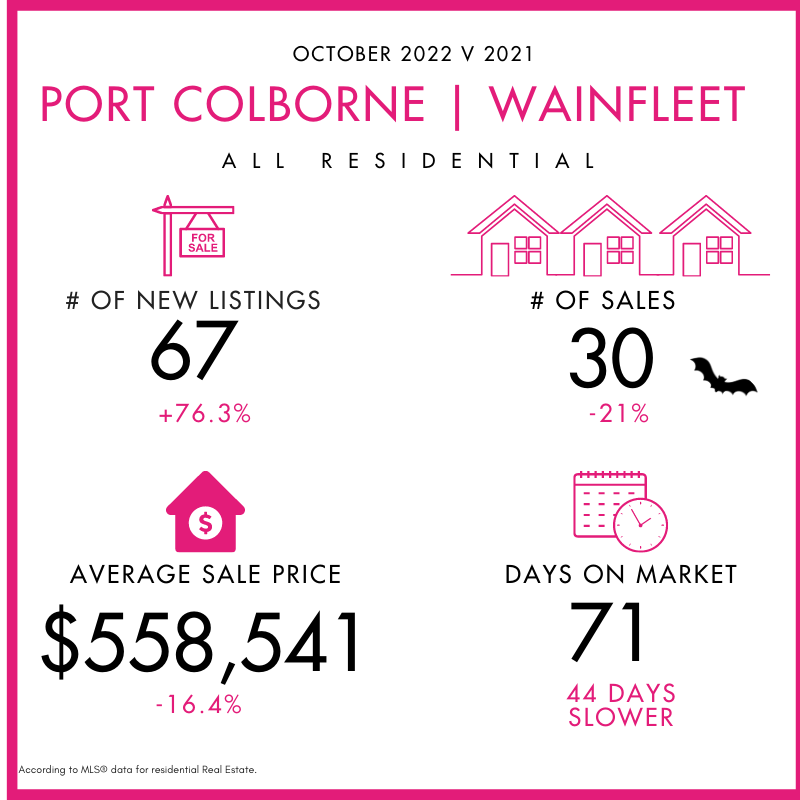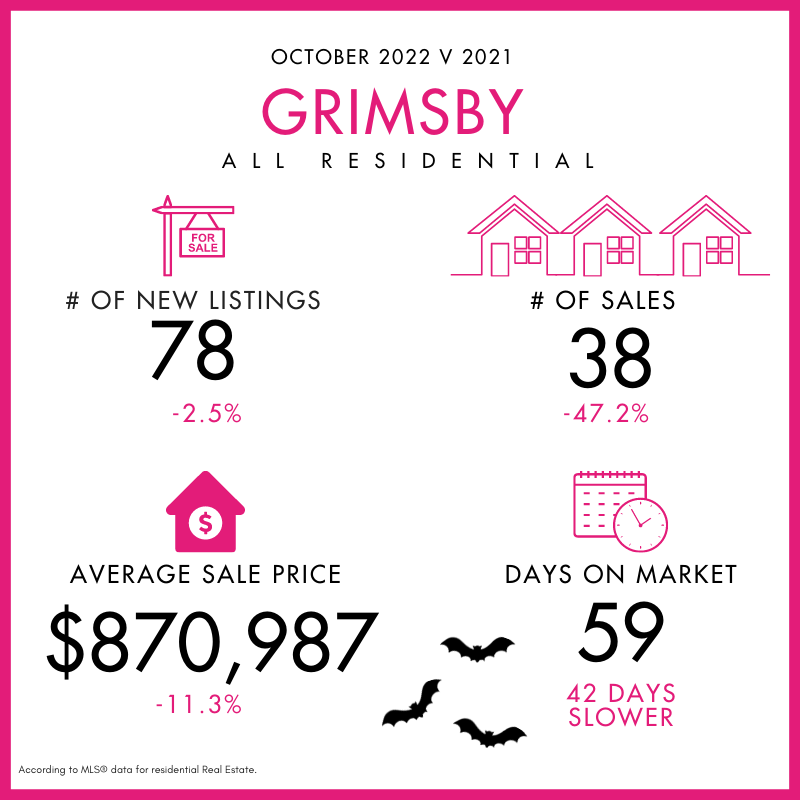 Again, we hope you have found this helpful. We will continue to update all of the above as we move through the coming weeks and months.
Your feedback, thoughts or inquiries are always welcome.
You can contact us here.
Most importantly, take good care and be safe.
The McGarr Team.