We are a brokerage built on a foundation of teamwork and collaboration!
We welcome with open arms those who are passionate, intelligent, friendly, enthusiastic, motivated and driven to be a member of a team that celebrates success and consistently offers support.
While we are welcoming, we are also selective. We have high expectations and in return commit to offering and cultivating opportunities and an environment that influences personal growth and great success.
We are immensely proud of the Realtors that represent us, and we work hard to create and foster an environment that our Realtors are equally proud to be a part of.
Proven training, support, knowledge, name recognition, and market position are all delivered as part of your affiliation with us.
Our training support includes but is not limited to:
Personal Plan and Goal Setting Consultations
Marketing and Branding Consultations
Market Updates and Reports
Weekly Home Tours and Team Meetings
Team Brainstorming and Idea Sessions
Role Play Workshops
Database and Client Care Training
Sales and Industry Training, Conventions, Webinars and Courses
Leading Real Estate Companies of the World ® Online University Training
Accountability Partners
Mentor and McGarr Wingman Program
Realtor Website Portal with Tools, Training, Message Board, Corporate Calendar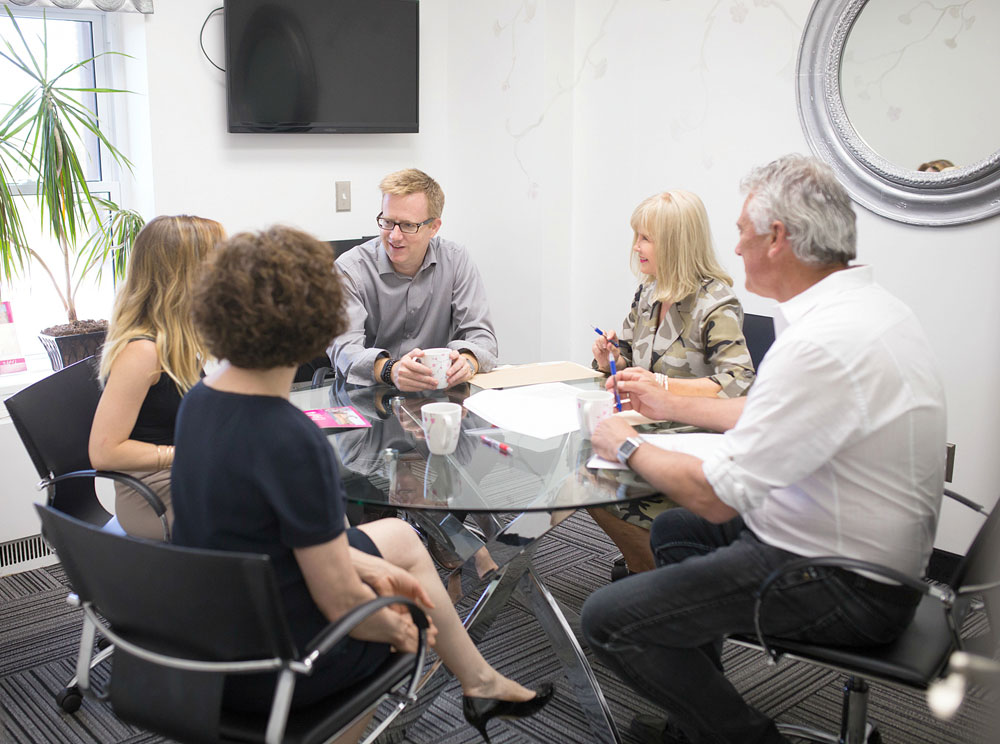 No Franchise Fees & No Desk Fees! Your success equals our success, making your continued growth in Real Estate our common goal.
We also firmly believe in having a great time, and specifically feel that the 'always on' career in Real Estate should also be intermingled with team building experiences, opportunities to kick back and relax, nights to let loose and unwind, community events and philanthropic endeavours for the betterment of the Region and our neighbours!
Our team parties, compliments of the Brokerage, are filled with amazing food, live music and most importantly laughter and good times! Our McGarr Golf League takes the team throughout the Region to experience the many spectacular courses, and is a league that welcomes everyone from beginner golfer to experienced pro.
Ready to get started or have some questions? Let's go!