Get to Know...
My ideal weekend is…
Golf on Saturday. Family day on Sunday. Throw a babysitter somewhere in the mix and boom - perfection!
One day I'd like to…
Travel the world with my wife.
A fun fact about me is…
I've broken 13 different bones!
If I had a theme song it would be…
Skee-Lo - I Wish
Aside from real estate, I am extremely passionate about…
My family, personal development, reading, fitness and living to the fullest.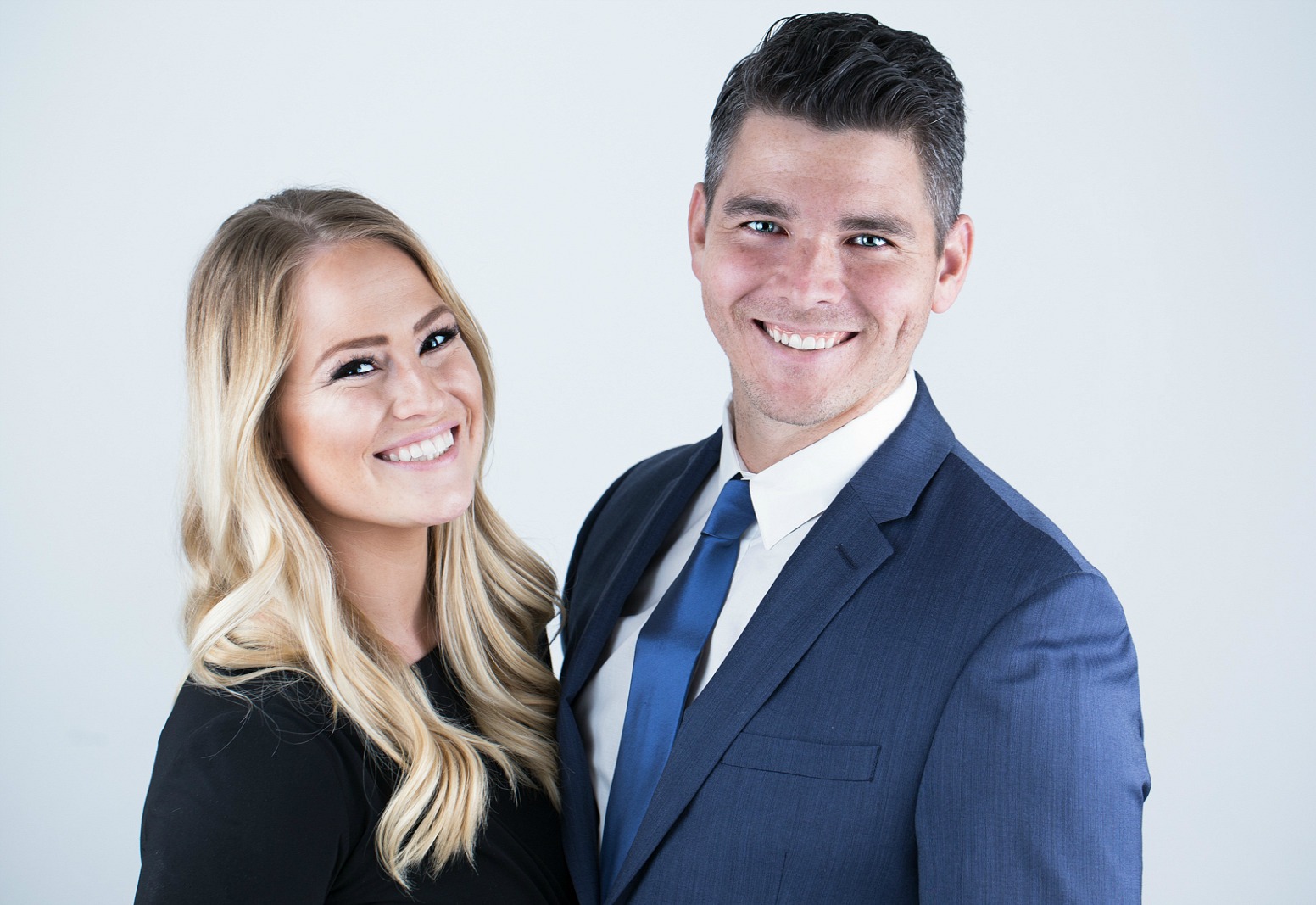 Nice to meet you, and thank you for coming to learn a bit more about me! My hope is that after reading here, you reach out by phone or email and I get the chance to learn more about you and how I can be of service to you!
I was born and raised in St. Catharines and know the entire region extremely well, both geographically and through my extensive database of contacts, family, and friends. My family has grown businesses here, I have settled down with my family here, and I invest my time and money here! I know that you will feel confident when buying a home with me or making an investment in Real Estate in our Region. Most of my clients have become good friends, and I believe it to be important that you enjoy this process and have a lot of fun with it!
I am skilled in marketing and graphic design, cutting edge technology, and have an extensive and successful background is sales. I believe my team brings a fresh approach to marketing Real Estate and have seen that my approach equates to quick and profitable sales for my clients. These skills coupled with my strong affinity for negotiations, problem-solving acumen, and motivation to please and succeed, make me a vital asset to have on your side when selling your home! My experience extends from affordable fixer uppers, to multi-million dollar estates!
My personal life consists of my beautiful family; My wife Raiana, 3 children (Knox, Aria and Cruz) and our great dane. My hobbies primarily consist of golf, fitness, and personal development. I love to read and learn. One of the things I have come to learn about ourselves over the past couple of years is our genuine love of our career, and interest in all aspects of the Real Estate Industry. Our free time is often spent talking about ways to improve, how to build our business, and our thoughts and ideas surrounding Real Estate. We have personally had experience with land development and the subdividing of several properties, as well as custom home building. We are investment property owners. We have lived in Downtown Toronto, North End St. Catharines, Downtown St. Catharines, Port Dalhousie, St. Davids, Virgil, and The Old Town - and truly have a genuine appreciation for each.
Give me a shout anytime! I am excited about the opportunity to work with you and for you!
Testimonials
"It's all in the details and minimizing stress when buying and selling a home. Cam & Raiana went above and beyond to continuously deliver. Whether it's the sushi and sparkling served at the house, the locksmith to fix the locks while you are away on vacay, the flowers to stage or just the overall good communication, we always felt in good hands with the #mcgarrrealty team. A million times over, THANK YOU, for being our calm, our knowledgeable, our detailed and caring agents." - Kristen Deyman
"Thanks guys, you were great!!!" - Joey DiPietro