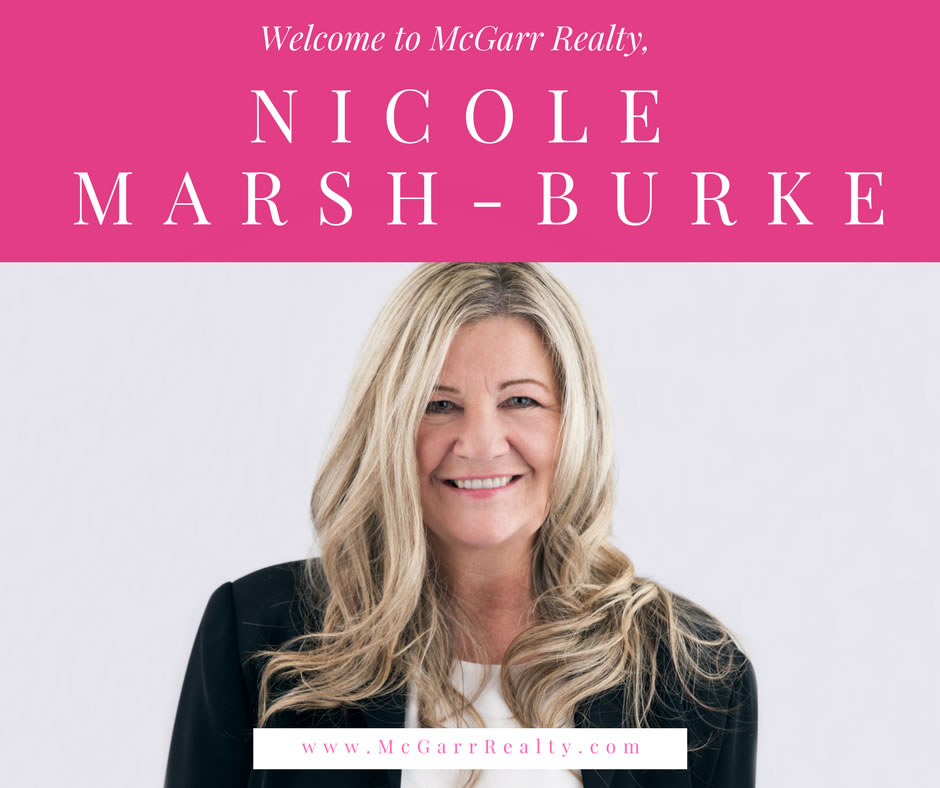 Sales Representative
The McGarr Group is ecstatic to welcome Nicole Marsh-Burke, to our tight-knit group of hardworking Realtors.
Nicole was raised in a Real Estate family, with both parents working in commercial and residential Real Estate. From a very young age, Nicole was immersed in helping her parents run their business and had hands-on experience taking calls, assisting with client care, delivering mailouts, and even helped to flip houses! Nicole's passion for Real Estate is deeply ingrained. She has also spent over twenty years as an educator to both middle school & senior school students. Coupled with her background in the Real Estate industry, we believe that her versatility and ongoing passion for learning the best methods for reaching her students and helping them grow to their full potential also makes her highly suited for meeting the needs of each and every client in her new career as a Realtor.
Nicole was raised, educated and raised her family in Toronto. One summer day something magical happened - an ongoing awe and love of the Niagara Region was born taking a beautiful summer bike ride with her husband, Des. They were 'tourists' visiting from the city for the weekend, and could not get over the beauty of the area; everything from the light, the smells, the peaceful aura of the vineyards and the Niagara River, and the refreshingly friendly feel of a smaller city. That very day, they happened upon a pink 'For Sale' sign and took down the name of the local Real Estate Broker. The journey to move their family to their dream home in their dream location had just begun!
Nicole moved here with her husband and two dogs (with enough space for when grown children come to visit of course) and has since encouraged friends and family to move to our incredible Region as well! In a very serendipitous way, Nicole is now working with McGarr Realty again, yet now it is not as a client - she is now a Realtor working alongside the very wonderful people who helped make her family's dream come true. "I can't wait to make your dreams come true as well!" says Nicole.
Nicole currently resides in the North End of St. Catharines, where you can often find her out walking her beautiful golden retrievers. Another favourite activity? Biking through NOTL or refining her tennis skills on the tennis leagues she is a part of in Niagara on the Lake.
We have such an appreciation for the way Nicole has immersed herself in the community and see the brightest of futures for her with the McGarr Group! Welcome to the team Nicole, we are so proud to have you with us!
Nicole can be reached directly at 905-751-5171 or email Nicole@McGarrRealty.com