This week we have the #McGarrMonday REALTOR spotlight on Sales Representative Mary Jo Madera! Take a look at Mary Jo's full blog below: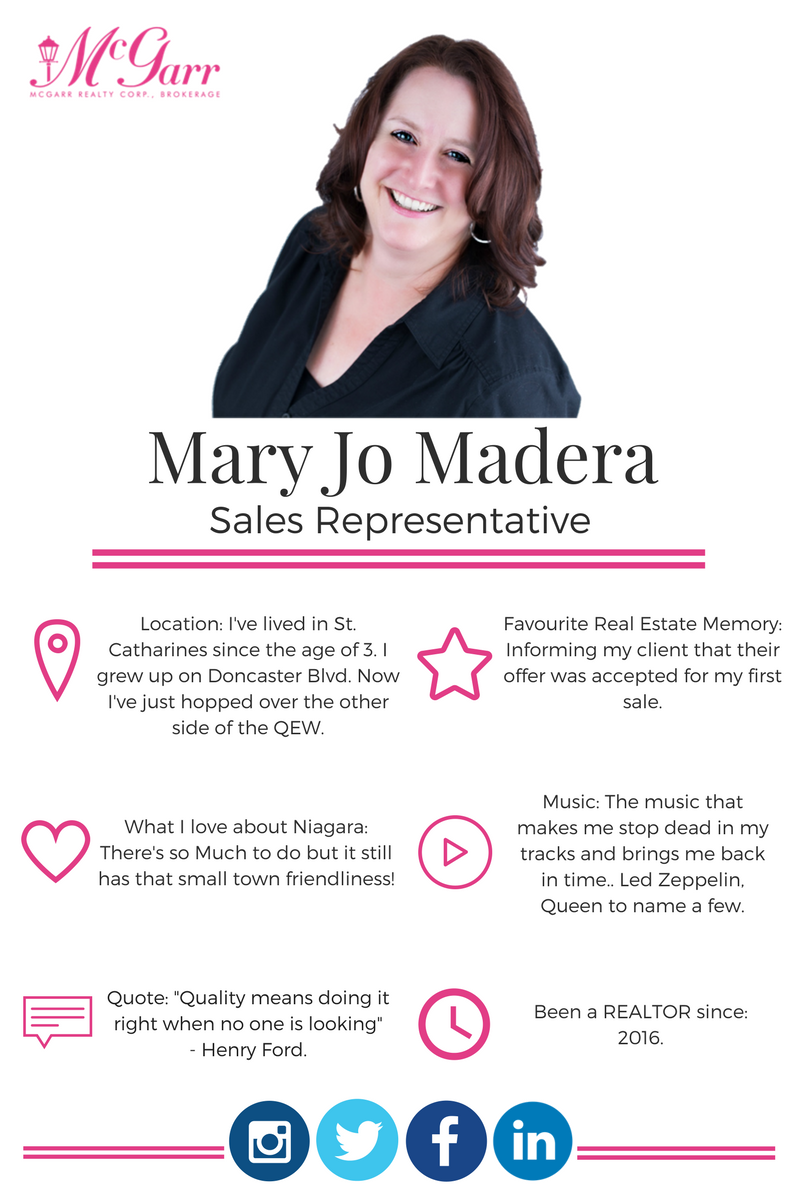 Location:
I've lived in St. Catharines since the age of 3. I grew up on Doncaster Blvd. Now I've just hopped over the other side of the QEW.
What I Love About Niagara:
There's so Much to do but it still has that small town friendliness!
My Favourite Quote:
"Quality means doing it right when nobody is looking" - Henry Ford.
Favourite Real Estate Memory:
Informing my client that their offer was accepted for my first sale, what a great feeling!
Music:
The music that makes me stop dead in my tracks and brings me back in time. Bands like Led Zeppelin and Queen to name a few.
Been a REALTOR Since:
2016.
Outside of real estate, I have always been passionate about helping out around our community as I love living here in Niagara. My desire is to see our community continue to be a passionate and inclusive one, and I try to encourage this through my volunteer work. I've always enjoyed volunteering with various programs across the region and whether it before our local youth or for those less fortunate, I encourage others to spend some of their time doing the same as it is so fulfilling! I love to meet and interact with new people through my volunteering, traveling, and work, and I've truly enjoyed my time so far as a Realtor!
Here are a few of my favourite photos: