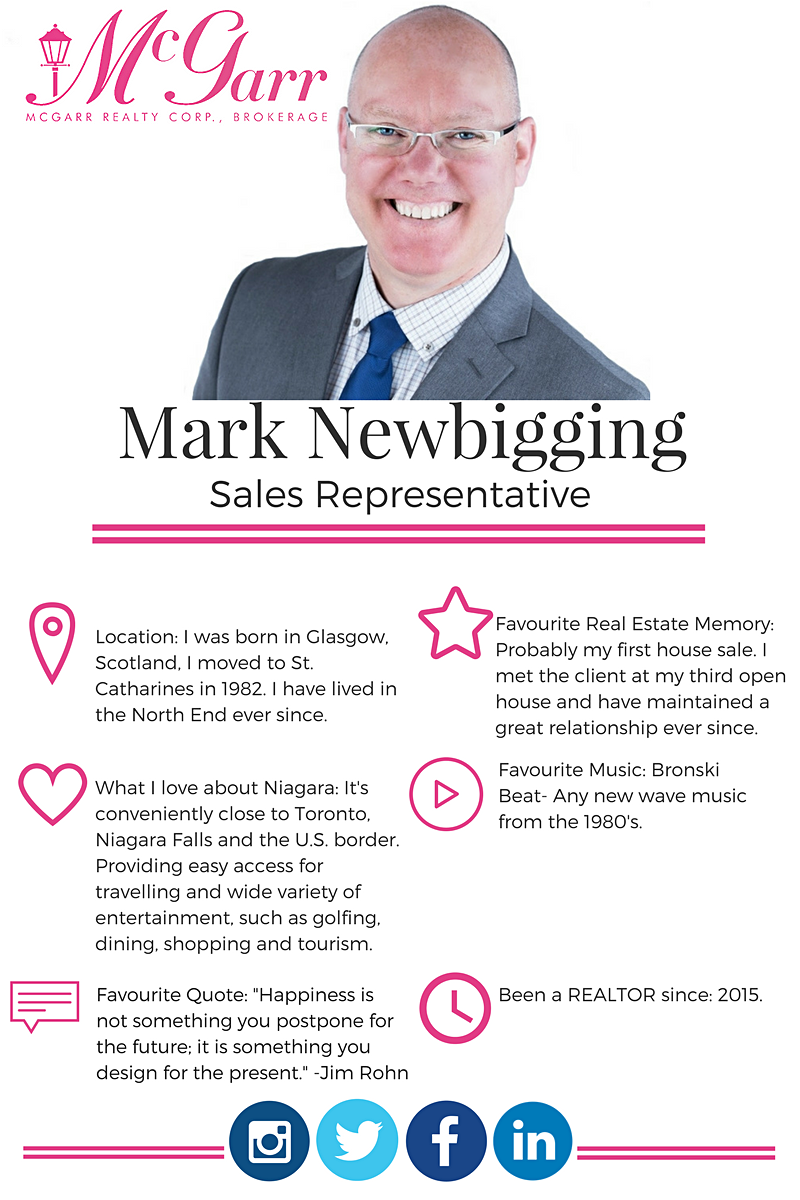 Location:
I was born in Glasgow, Scotland, I moved to St. Catharines in 1982. I have lived in the North End ever since.
What I love about Niagara:
It's conveniently close to Toronto, Niagara Falls and the U.S. border.
Providing easy access for travelling and wide variety of entertainment, such as golfing, dining, shopping and tourism.
Favourite Quote:
"Happiness is not something you postpone for the future; it is something you design for the present." -Jim Rohn
Favourite Real Estate Memory:
Probably my first house sale. I met the client at my third open house and have maintained a great relationship ever since.
Favourite Music:
Bronski Beat- Any new wave music from the 1980's.
Been a REALTOR since:
2015