This week's #McGarrMonday blog features Sales representative Geoffrey Pawson, check out his full blog below: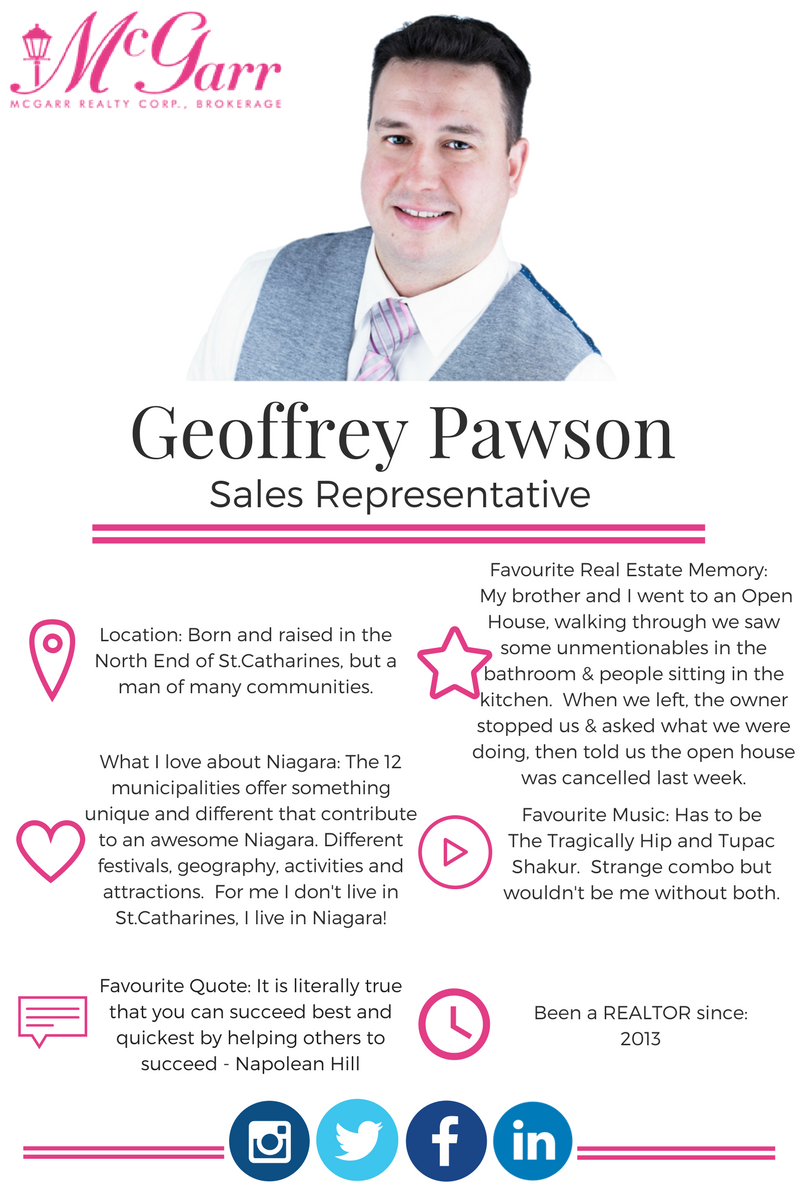 Loacation:
Born and raised in the North End of St.Catharines, but a man of many communities.
What I love about Niagara:
The 12 municipalities offer something unique and different that contribute to an awesome Niagara. Different festivals, geography, activities and attractions. For me I don't live in St.Catharines, I live in Niagara!
Favourite Quote:
It is literally true that you can succeed best and quickest by helping others to succeed - Napolean Hill
Favourite Real Estate Memory:
My brother and I went to an Open House in Old Glenridge. Walking through we saw some unmentionables in the bathroom and people sitting at the kitchen table. It was only when we were walking back to the front door the owner stopped us and asked what we were doing, then told us that the open house had been cancelled last week.
Favourite Music:
My favorite music has to be The Tragically Hip and Tupac Shakur. Strange combo but wouldn't be me without both.
Been a Realtor Since:
2013