This week's #McGarrMonday blog comes from Sale Representative Erin Bice!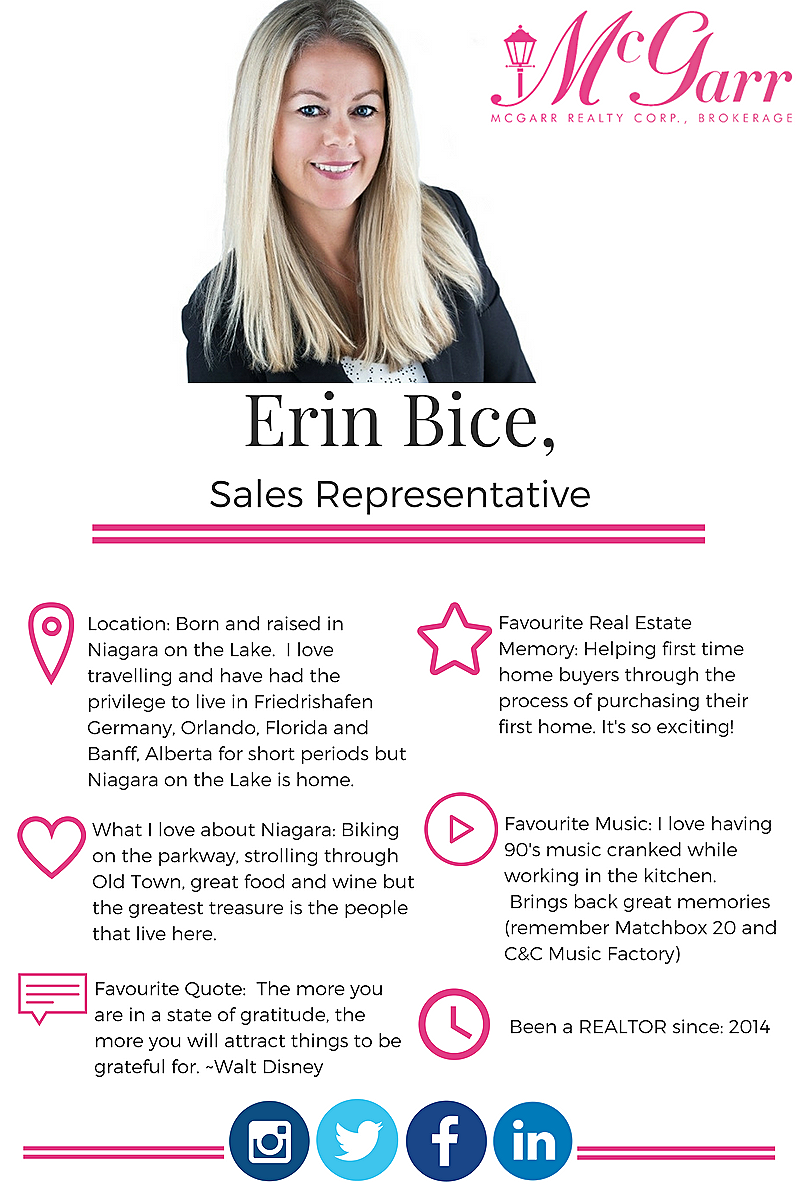 Location:
Born and raised in Niagara on the Lake. I love travelling and have had the privilege to live in Friedrishafen Germany, Orlando, Florida and Banff, Alberta for short periods but Niagara on the Lake is home.
Favourite Thing About Niagara:
Biking on the parkway, strolling through Old Town, great food and wine but the greatest treasure is the people that live here. We are blessed to have such a great community to do life with.
Favourite Quote:
The more you are in a state of gratitude, the more you will attract things to be grateful for. ~Walt Disney
Favourite Real Estate Memory:
Helping first time home buyers through the process of purchasing their first home. It's so exciting!
Favourite Music:
love having 90's music cranked while working in the kitchen. Brings back great memories (remember Matchbox 20 and C&C Music Factory) and some cringe worthy ones too. And... I do have to admit I wouldn't mind finding a teenager to take to a Taylor Swift concert as my cover.
Been a Realtor SInce:
2014.