This week's #McGarrMonday blog comes from Sales Representative Cam Schwenker! See his full blog here.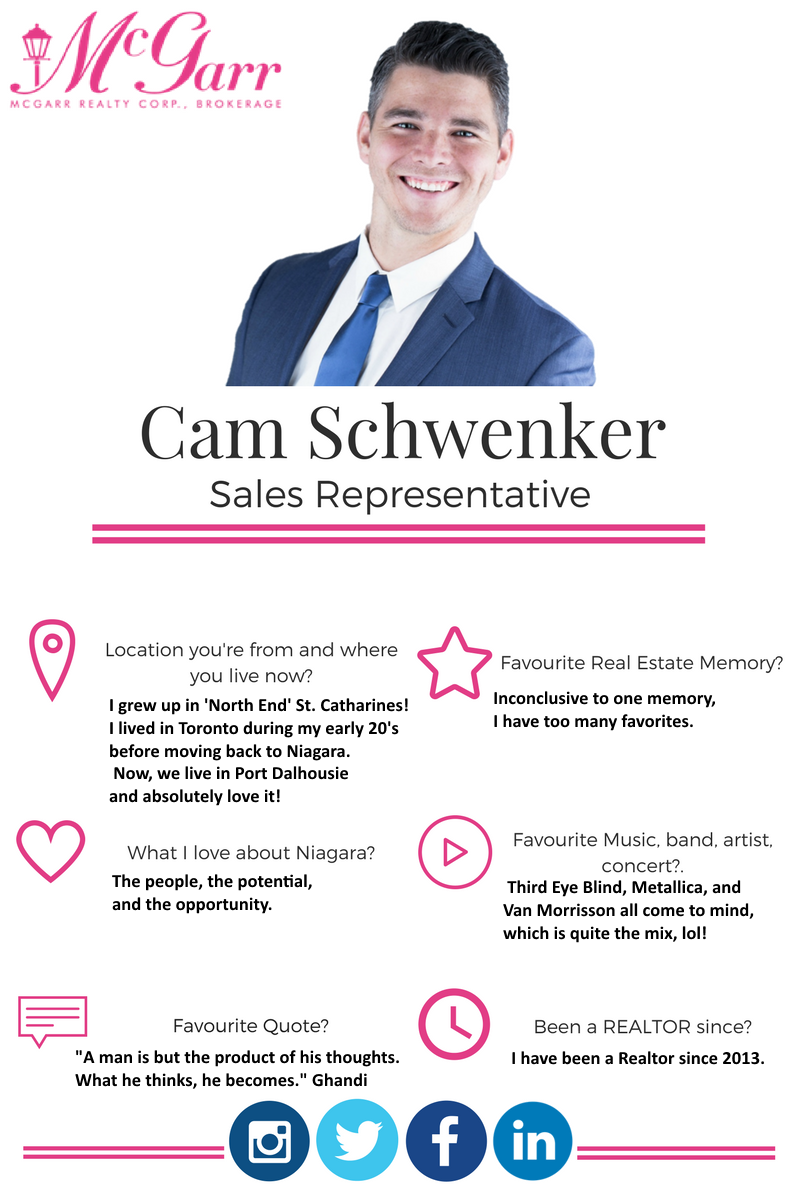 Location:
. I grew up in 'North End' St. Catharines! I lived in Toronto during my early 20's before moving back to Niagara. Now, we live in Port Dalhousie and absolutely love it!
Favourite Thing About Niagara:
The people, the potential, and the opportunity.
Favourite Quote:
"A man is but the product of his thoughts. What he thinks, he becomes." Ghandi
Favourite Real Estate Memory:
Inconclusive to one memory, I have too many favorites.
Favourite Music:
Third Eye Blind, Metallica, and Van Morrisson all come to mind, which is quite the mix lol
Been a Realtor SInce:
I have been a Realtor since 2013