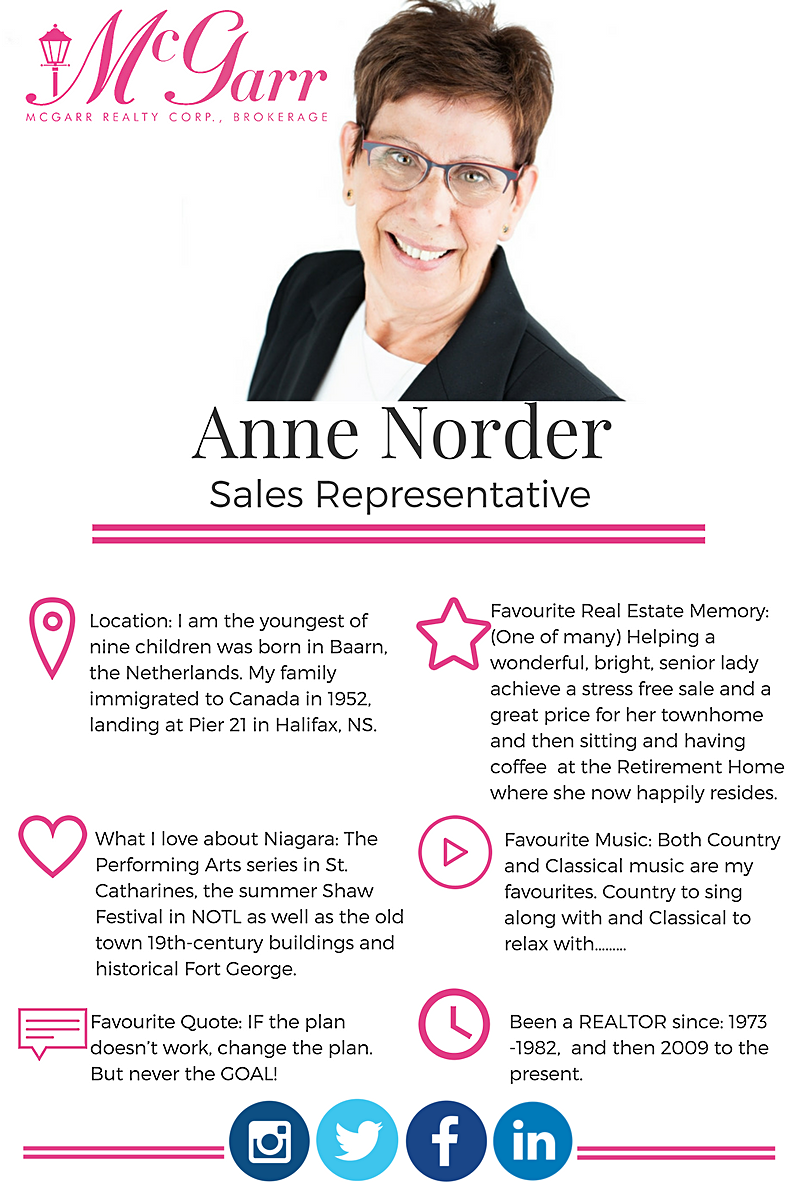 Location:
I am the youngest of nine children was born in Baarn, the Netherlands.
My family immigrated to Canada in 1952, landing at Pier 21 in Halifax, NS.
I have lived in the Niagara Region, then Nova Scotia and then British Columbia, returning home to St. Catharines in 2007.
What I love about Niagara:
The Performing Arts series in St. Catharines, the summer Shaw Festival in NOTL as well as the old town 19th-century buildings
and historical Fort George; the amazing Welland canal system and my most favourite - Balls Falls,
with lovely nature trails and the BEST Annual Thanksgiving Craft Show ever!
Favourite Quote:
IF the plan doesn't work, change the plan. But never the GOAL!
Favourite Real Estate Memory:
(One of many) Helping a wonderful, bright, senior lady achieve a stress free sale and a great price for her townhome
and then sitting and having coffee and a lovely visit at the Retirement Home where she now happily resides.
Favourite Music:
Both Country and Classical music are my favourites. Country to sing along with and Classical to relax with………
Been a Realtor Since:
1973 -1982, and then 2009 to the present.