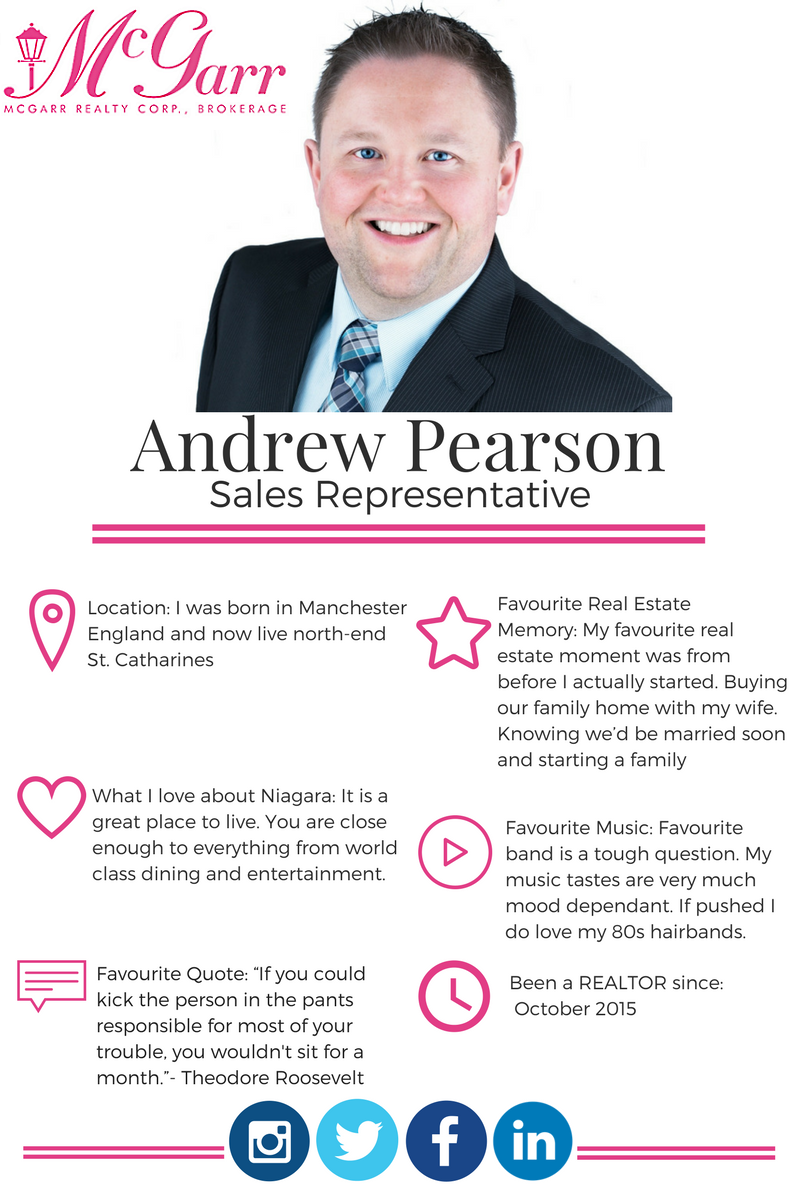 Location:
I was born in Manchester England and now live north-end St. Catharines.
What I love about Niagara:
Niagara is a great place to live. You are close enough to everything from world class dining and entertainment,
one of the most beautiful natural gifts that the world has to offer (the falls of course) all the way to quiet parks and greenspace.
My favourite quotes are usually from 80's comedies or the simpsons. Too many great ones to list (and most shouldn't be). However this one comes to mind:
"If you could kick the person in the pants responsible for most of your trouble, you wouldn't sit for a month."- Theodore Roosevelt
Favourite Real Estate memory:
My favourite real estate moment was from before I actually started. Buying our family home with my wife. Knowing we'd be married soon and starting a family.
Favourite band is a tough question. My music tastes are very much mood dependant.
If pushed I do love my 80s hairbands. Favourite concert by contrast was easily Neil Diamond though. I've seen him a few times now.
I have been a realtor since October 2015.