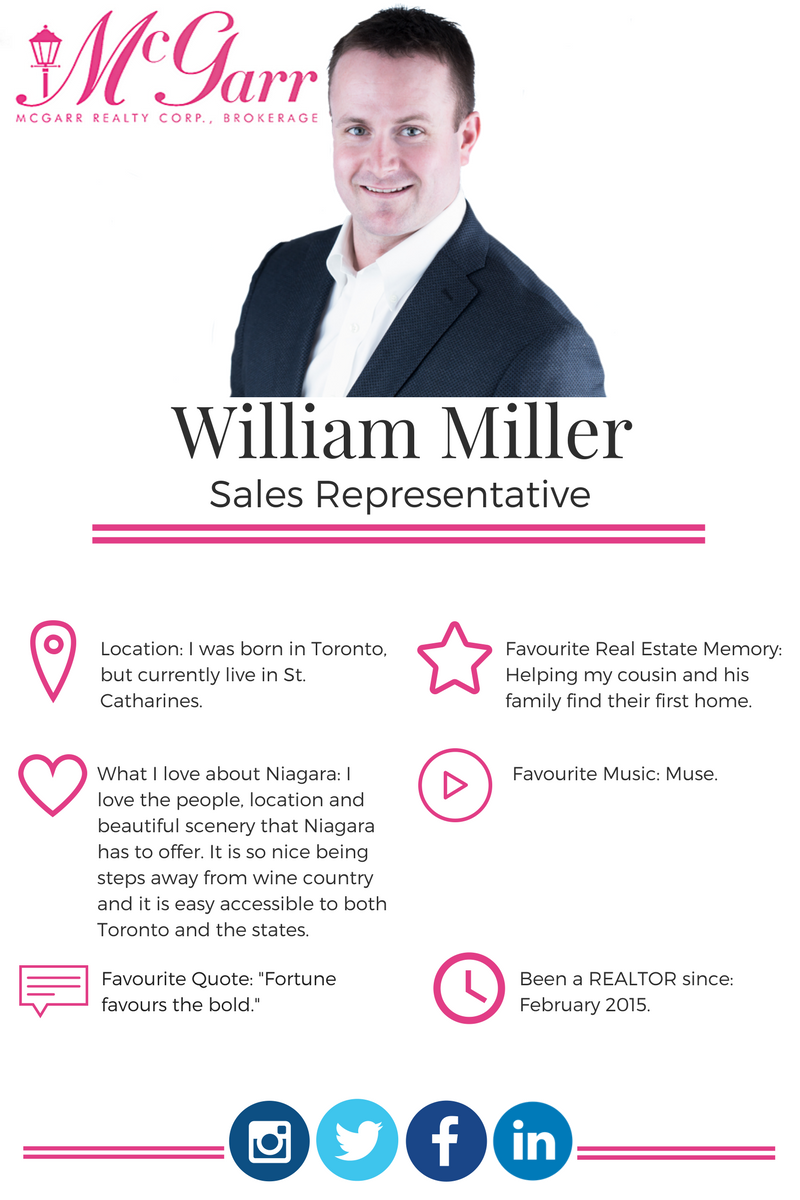 Location:
I was born in Toronto, but currently live in St. Catharines.
~
What I love about Niagara:
I love the people, location and beautiful scenery that Niagara has to offer.
It is so nice being steps away from wine country and it is easy accessible to both Toronto and the states.
I love how there are such a variety of communities that are all very unique from Fort Erie to Niagara-on-the-Lake.
Every community has something different to offer.
~
Favourite Quote:
"Fortune favours the bold"
~
Favourite Real Estate Memory.
Helping my cousin and his family find their first home.
~
Favourite music:
Muse
~
Been a realtor since:
February 2015