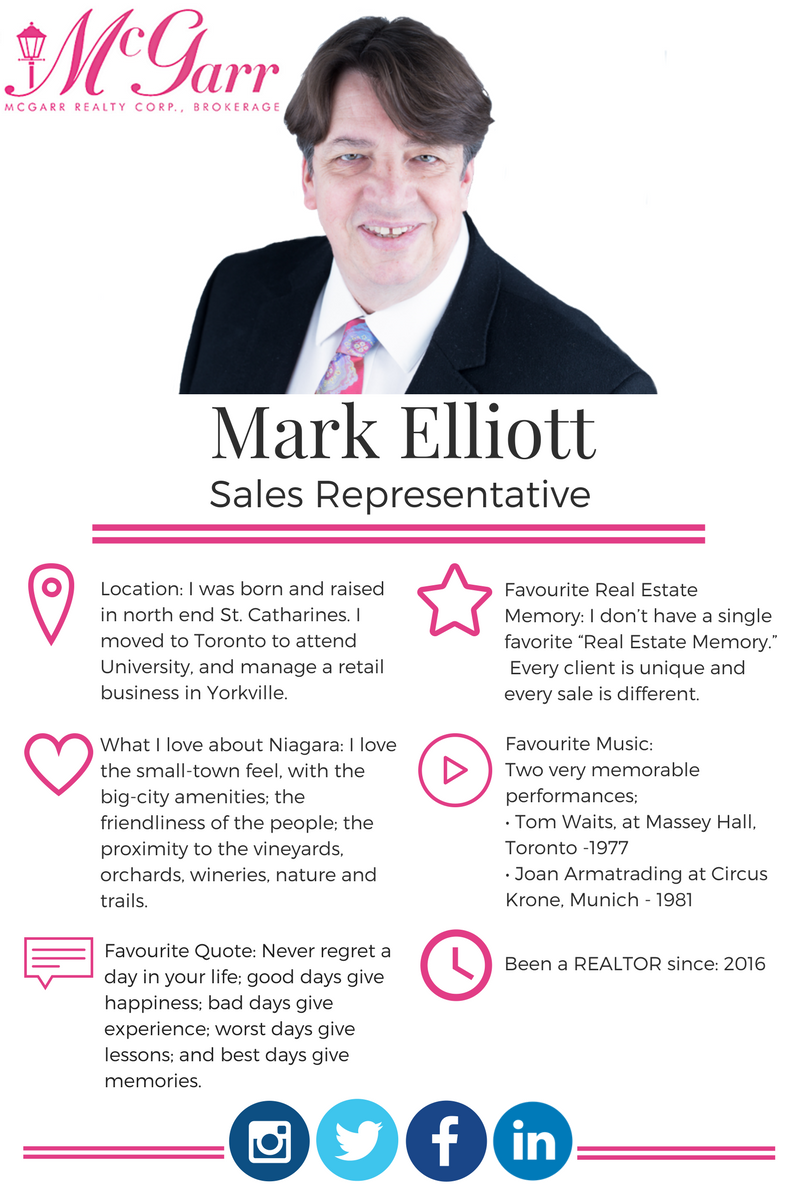 Location:
I was born and raised in north end St. Catharines. I moved to Toronto to attend University, and manage a retail business in Yorkville.
I later travelled throughout Europe before returning to St. Catharines to run my own business and I have now lived in the Downtown for over 30 years.
~
Why I Love Niagara:
I love the small-town feel, with the big-city amenities; the friendliness of the people; the proximity to the vineyards, orchards, wineries, nature and trails;
and the amazing vibrant cultural community. Anything that can't be found here is only an hour away.
~
Favourite Quote:
Never regret a day in your life; good days give happiness; bad days give experience; worst days give lessons; and best days give memories.
~
Favourite Real Estate Memory:
I don't have a single favorite "Real Estate Memory." Every client is unique and every sale is different.
I value every relationship and it's my goal is to create "Great Real Estate Memories" for my clients, with every transaction.
~
Favourite Concert Memory:
Two very memorable performances;
Tom Waits, at Massey Hall, Toronto -1977
Joan Armatrading at Circus Krone, Munich - 1981
~
Realtor Since:
2016