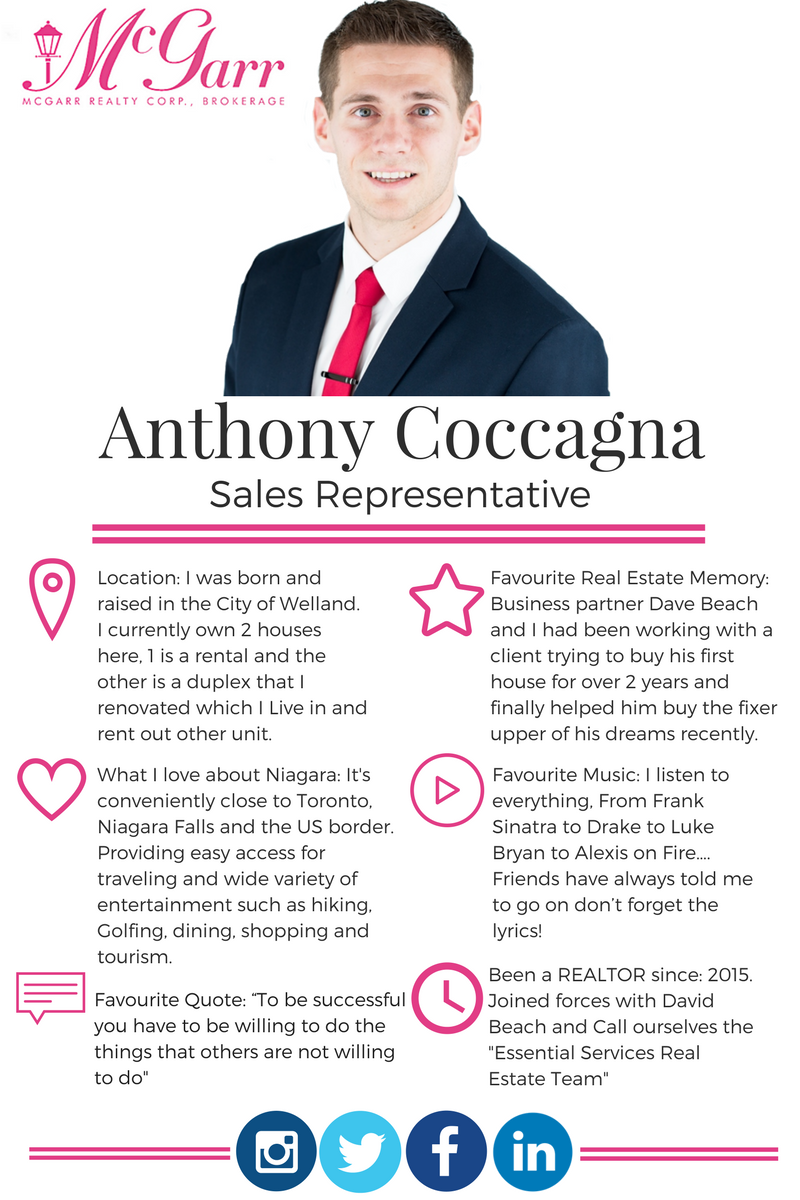 Location:
I was born and raised in the City of Welland.
I currently own 2 houses here, 1 is a rental and the other is a duplex that I renovated which I Live in and rent out other unit.
~
Why I Love Niagara:
It's conveniently close to Toronto, Niagara Falls and the US border.
Providing easy access for traveling and wide variety of entertainment such as hiking, Golfing, dining, shopping and tourism.
~
Favourite Quote:
"To be successful you have to be willing to do the things that others are not willing to do"
~
Favourite Real Estate Memory:
Business partner Dave Beach and I had been working with a client trying to buy his first house for over 2 years and finally helped him buy the fixer upper of his dreams recently.
We don't give up on our clients!
~
Favourite Music:
I listen to everything, From Frank Sinatra to Drake to Luke Bryan to Alexis on Fire….
Friends have always told me to go on don't forget the lyrics! Wish I could remember School Material like I could song Lyrics!
~
Realtor Since:
2015. Joined forces with David Beach and Call ourselves the "Essential Services Real Estate Team"
~