McGarr Realty holds what are known to be the number 1 spots for ad space in several Real Estate print publications in our Region. Whether it's our weekly full page ads in The St.Catharines Homes Section, the back page of the Niagara Advance, a page or two in the Real Estate Book or several other local print publications, rest assured that your property will be in the hands of our community! To have your home advertised,
email
Info@McGarrRealty.com
& one of our Realtors will get right back to you!
Take a scoll through at some of our ads featuring many great properties & open houses around the Niagara Region!
The St. Catharines Homes Section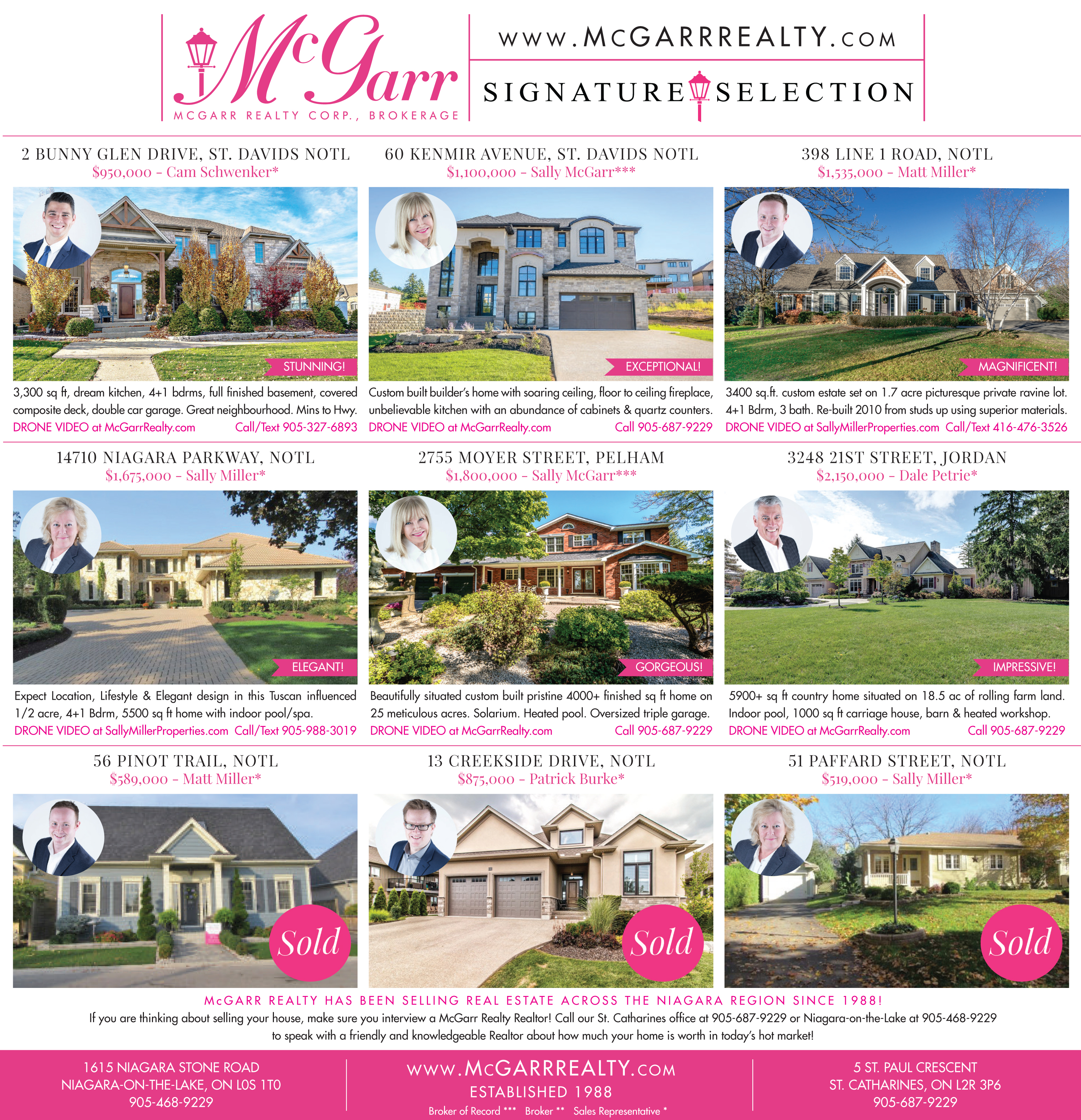 The St. Catharines Homes Section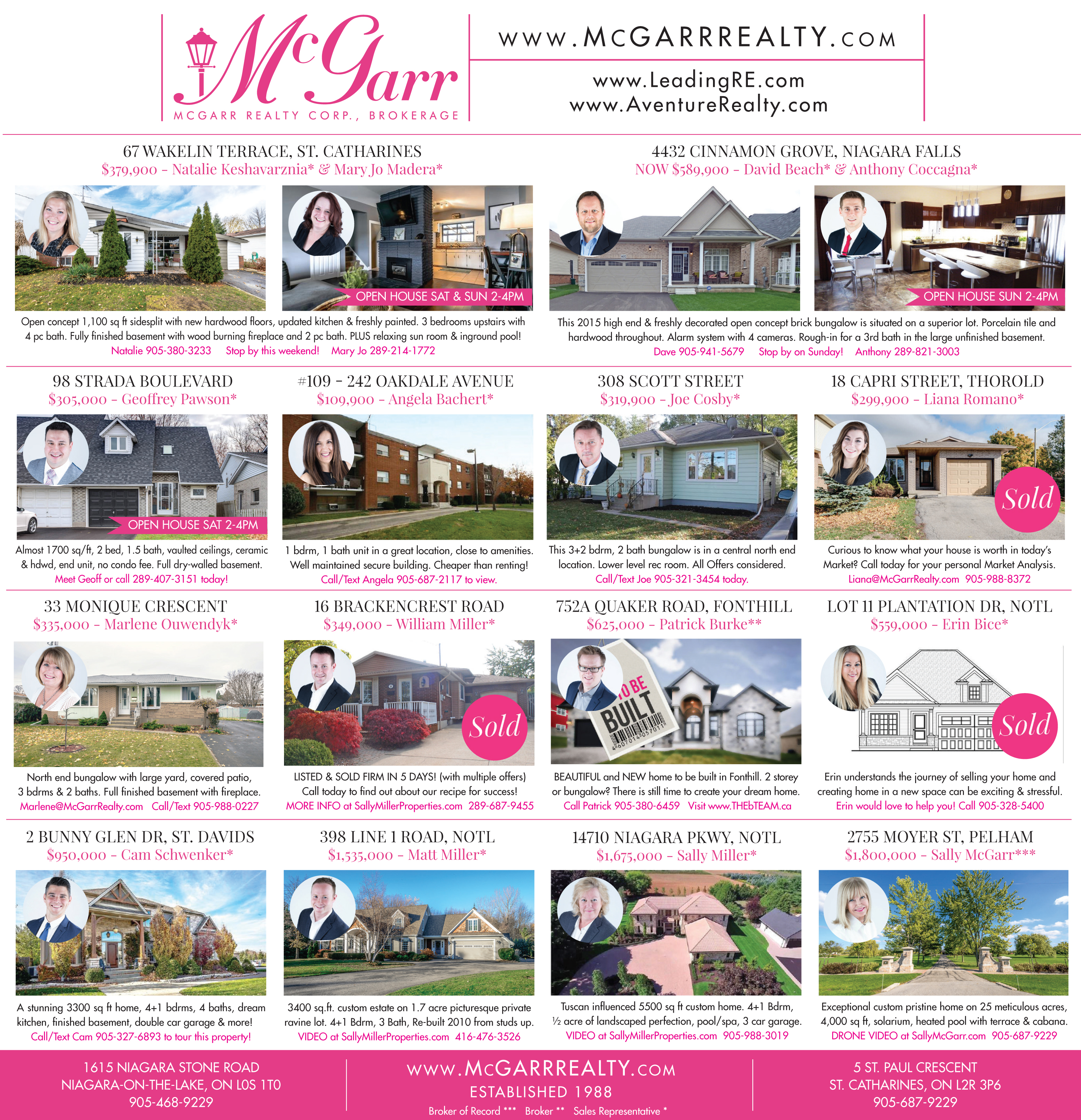 Welland Tribune