This week, we have our #McGarrMonday REALTOR spotlight on Sales Representative, Shaun Thoms! See his full blog below: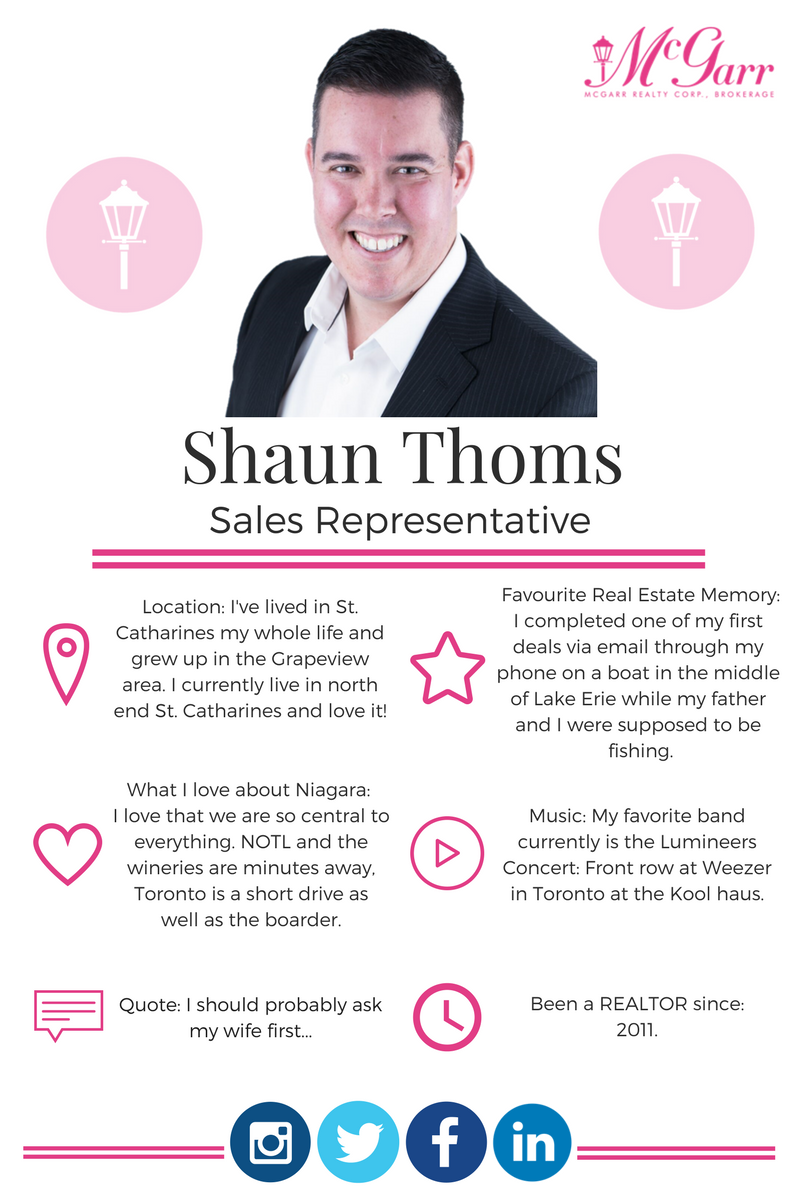 Location:
I've lived in St. Catharines my whole life and grew up in the Grapeview area. I currently live in north end St. Catharines and love it!
Favourite thing about Niagara:
I love that we are so central to everything. NOTL and the wineries are minutes away, Toronto is a short drive as well as the border. I love Sunset beach, playing volley ball down there as well as taking my pooch for a swim. Most of all I love my job at McGarr Realty and the opportunities I have to sell wonderful properties here in Niagara.
Quote I'm known for:
I should probably ask my wife first...
Favourite Real Estate Memory:
During my first year in real estate back in 2011 I completed one of my first deals via email through my phone on a boat in the middle of Lake Erie while my father and I were supposed to be fishing. This was so new to me that you could do this kind of thing and I thought it was the coolest. From that day forward I knew that real estate and myself were going to work out just fine!
Favourite Music:
My favorite band currently is the Lumineers and I love everything they produce. My favourite concert was be front row at Weezer concert in Toronto at the Kool haus.
Been a REALTOR since:
2011
Here's a few of my favourite photos: