This week's #McGarrMonday blog is coming from Sales Representative Randy Hart!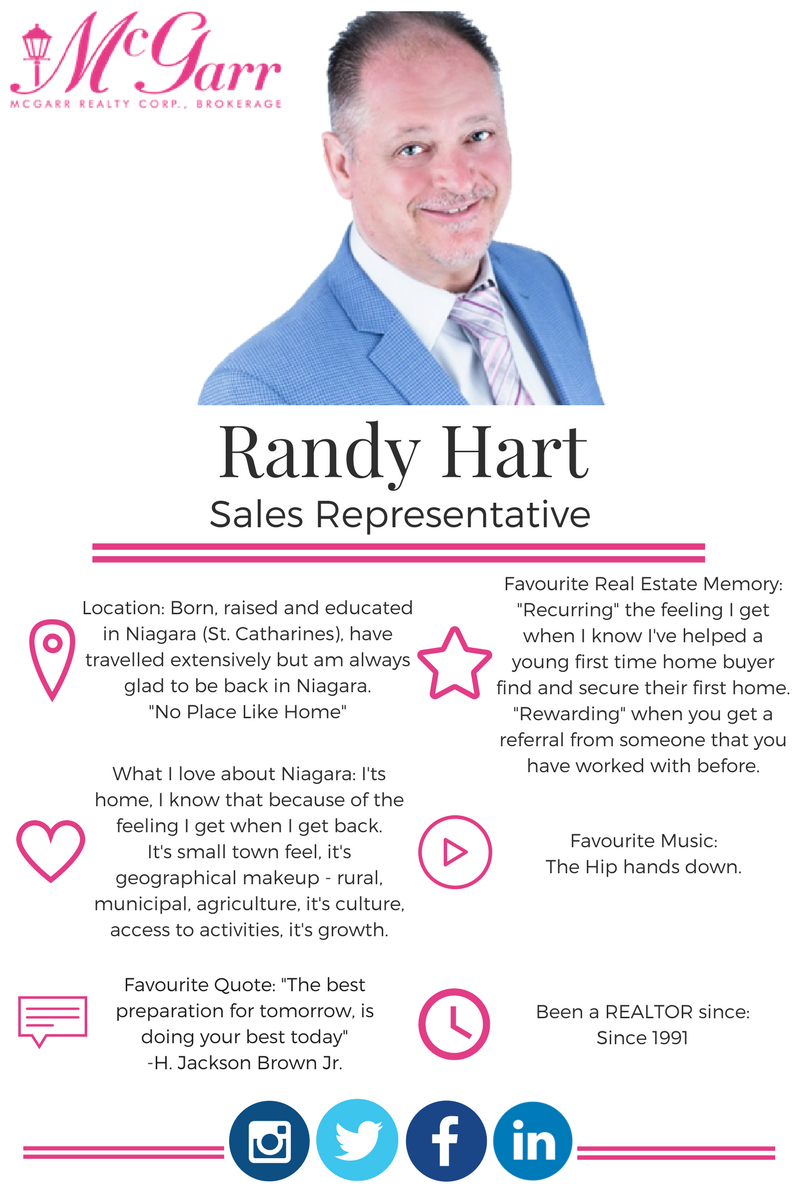 Location:
Born, raised and educated in Niagara (St. Catharines), I have travelled extensively but am always glad to be back in Niagara. "No Place Like Home".
Favourite Thing About Niagara:
Niagara is home, I know because of the feeling I get when I get back. I'ts small town feel, it's geographical makeup - rural, municipal, agriculture, it's culture, access to activities, it's growth, proximity to metropoliton Toronto, the US border, Northern Ontario, water sports, winter sports etc. There's just no better place to be in my opinion.
Favourite Quote:
"The best preparation for tomorrow, is doing your best today" -H. Jackson Brown Jr.
Favourite Real Estate Memory:
No one favourite, "recurring" the feeling I get when I've helped a young first time home buyer find and secure their first home. "Rewarding" when you get a referral from someone that you have worked with in the past.
Favourite Music:
The Hip hands down.
Been a Realtor Since:
Since 1991.