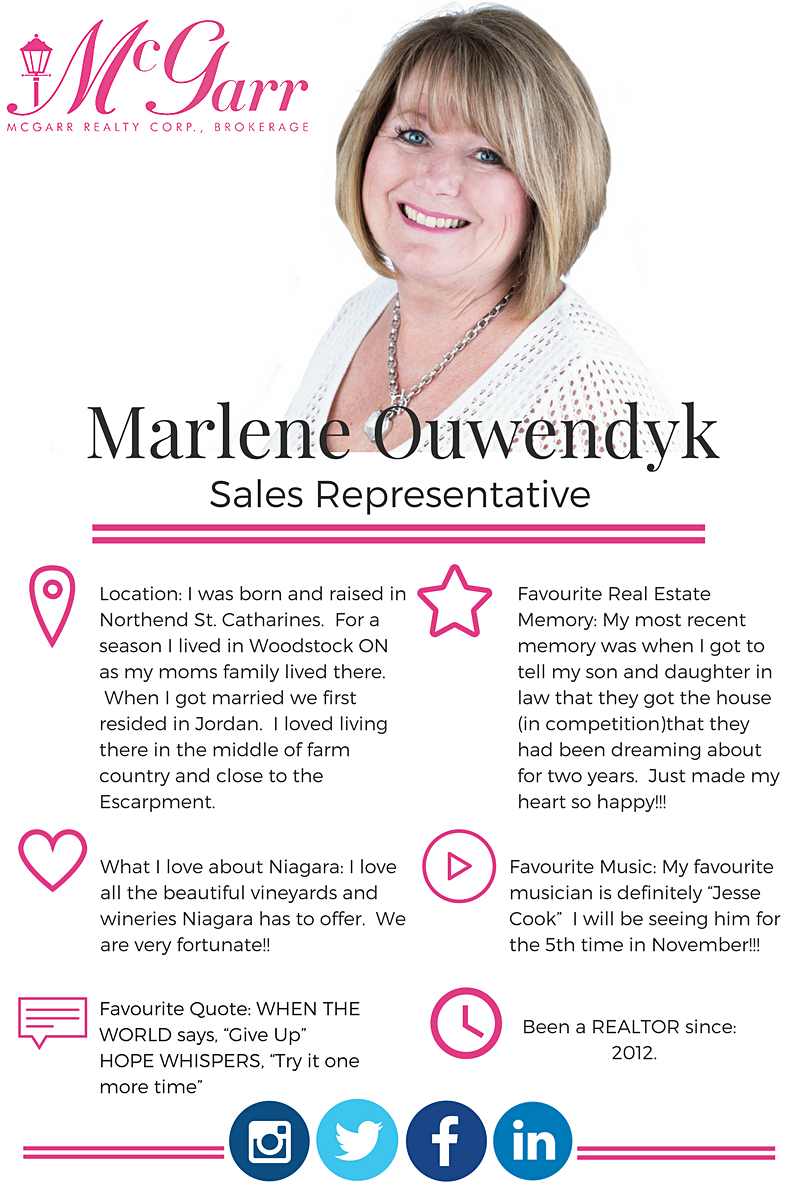 Location:
I was born and raised in Northend St. Catharines. For a season I lived in Woodstock ON as my moms family lived there.
When I got married we first resided in Jordan. I loved living there in the middle of farm country and close to the Escarpment.
We then moved back to St. Catharines for 25 years. Just recently we have built a new home in Fonthill, I can't even tell you how much I love living there.
I feel like I have the best of both worlds. Countryside views, rolling hills, picturesque, slower pace and all the amenities one would need at your fingertips.
What I love about Niagara:
I love all the beautiful vineyards and wineries Niagara has to offer. We are very fortunate!!
WHEN THE WORLD says, "Give Up"
HOPE WHISPERS, "Try it one more time"
Favourite Real Estate memory:
My favourite memory, yikes so many…my most recent though was when I got to tell my son and daughter in law that they got the house
(in competition) that they had been dreaming about for two years. Just made my heart so happy!!!
My favourite musician is definitely "Jesse Cook". I will be seeing him for the 5th time in November!!!
I have been a realtor since 2012.