This week we have the #McGarrMonday REALTOR spotlight on Sales Representative Dale Petrie! Take a look at Dale's full blog below: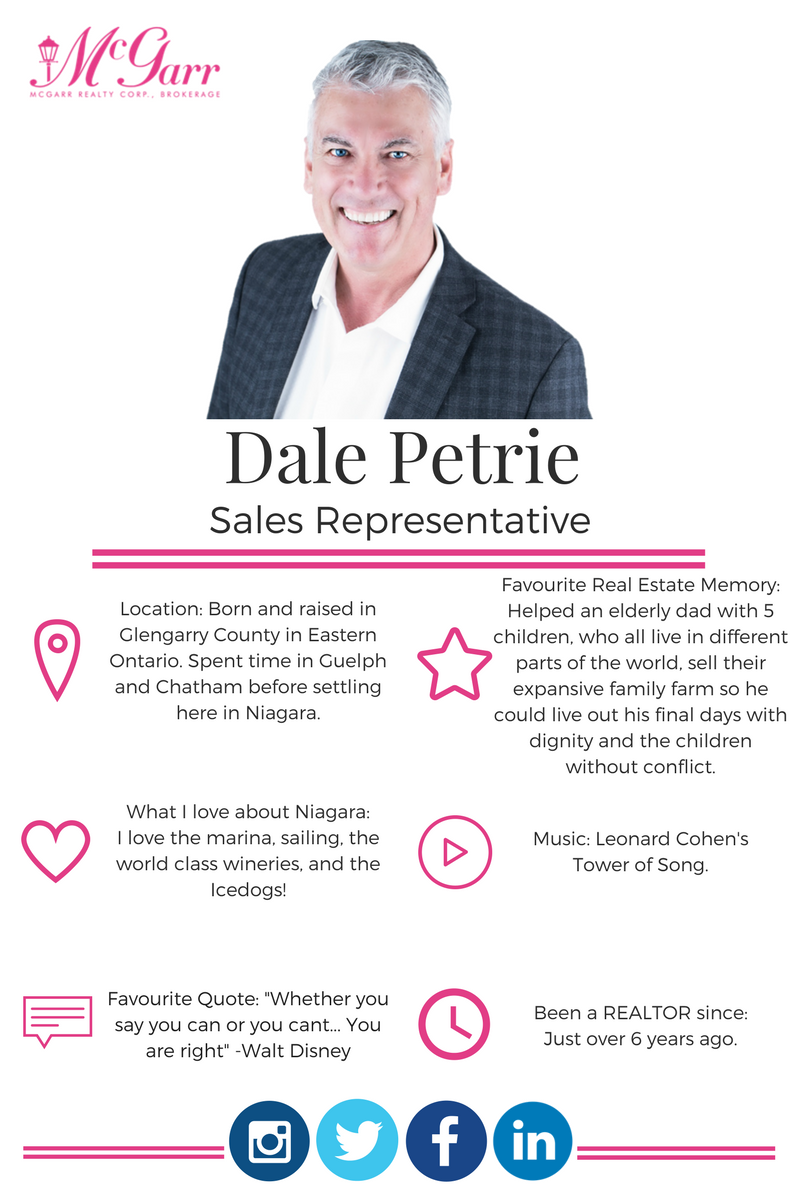 Location:
Born and raised in Glengarry County in eastern Ontario, spent time in Guelph and Chatham before settling here in Niagara.
What I Love About Niagara:
I love the marina, sailing, all of the world class wineries we have, and the Icedogs.
Favourite Quote:
"Whether you say you can or you can't... you are right" -Walt Disney
Favourite Real Estate Memory:
I helped an elderly Father with 5 grown children, who are all living indifferent parts of the world, sell the expansive family farm so he could live out his final days with dignity and the children without conflict.
Music:
My favourite song would be Leonard Cohen's Tower of Song.
Been a REALTOR Since:
Just over 6 years ago.
Here are some of my favourite photos: