This week's #McGarrMonday blog comes from Sale Representative Angela Bachert!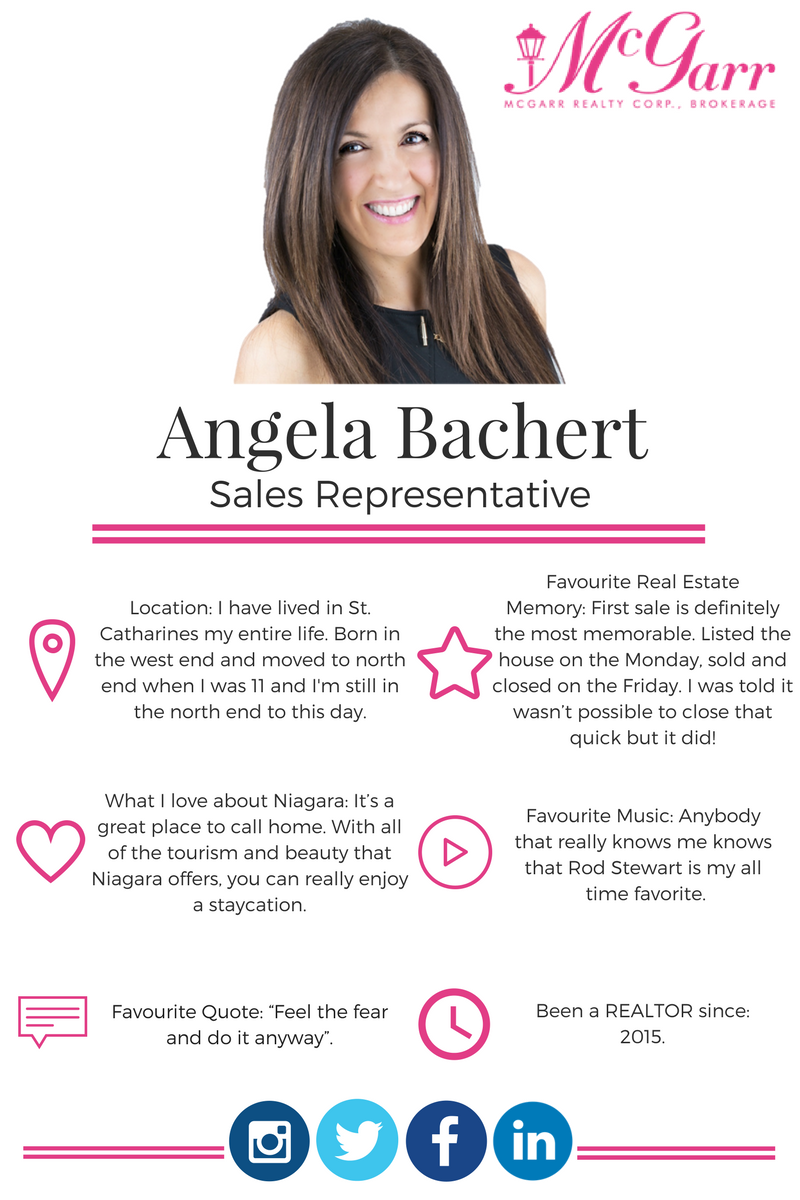 Location:
I have lived in St. Catharines my entire life. Born in the west end and moved to north end when I was 11 and I'm still in the north end to this day!
Favourite Thing About Niagara:
It's a great place to call home. With all the tourism and beauty that Niagara offers you can really enjoy a staycation.
Favourite Quote:
"Feel the fear and do it anyway".
Favourite Real Estate Memory:
First sale is definitely the most memorable. Listed the house on the Monday and sold and closed on the Friday. I was told it wasn't possible to close that quick but it did!
Favoutire Music:
Anybody that really knows me knows that Rod Stewart is my all time favorite.
Been a Realtor SInce:
2015.
Here are a few of my favourite photos from my time as a Realtor: